Personal Fitness Training / Neuroscience Advanced Brain-Based Coaching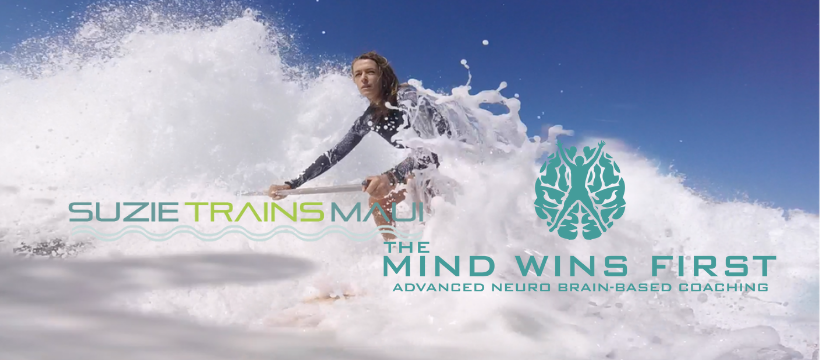 Suzie Cooney, CPT, CNTC combines her 22 years experience as a fitness trainer, athlete and coach with advanced neuroscience brain-based coaching for all levels in sport and life.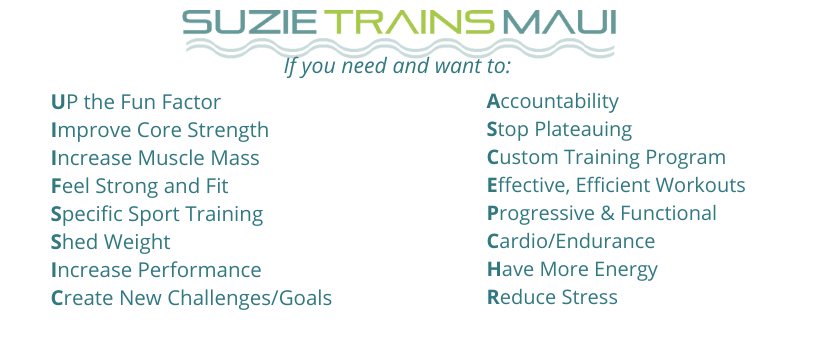 LEARN MORE BELOW ABOUT PROFESSIONAL, PERSONAL FITNESS TRAINING
You are unique in so many ways, one program does not fit all. Scroll down below to learn how you can get started.  I can build your custom program and ramp up your fitness and help you reach your goals and go beyond.

Suzie is such a natural at bringing out the best in people. As an athlete and coach, myself I am open and ready to keep growing and learning. I love the process of freeing the mind and body to fully participate in life without the hinderance of clumsy patterns that keep any of us operating below where we really are designed to function.  
I recently had the honor of experiencing Suzie's advanced training for understanding the neuroscience behind becoming a more fully functional person in the world. That means mentally, physically and spiritually.
The opportunity to work with Suzie couldn't have come at a better time as I recently have been experiencing increased stress due to my Mom's (96 years old) health challenges. It is amazing what can trigger me or any of us from fully functioning to stumbling around operating out of a stressed state. I can confidently say that in one session Suzie helped me connect my left and right side of the brain again so I could settle into thinking clearly. I am really looking forward to more!
I highly recommend Suzie! She is such a natural at coaching, holding a space of joy, support and reflecting. I am looking forward to more.
Thankyou Suzie!!!    
Jen Fuller Sausalito, California

Egoscue Alignment Therapist
eNRG Level I METS
Physiology/biomechanics
WHAT IS NEUROSCIENCE TRANSFORMATIONAL COACHING:
"How you see your world becomes your world. If what you see is not working perhaps you need a more effective perspective." Suzie Cooney, CNTC, CPT
Neuroscience based transformational coaching is a unique, scientific and research backed approach that offers high-level athletes, business executives, professional moms and dads, life pioneers and YOU, harness your full brain, most highly effective potential. When one understands and discovers how to access and integrate their entire brain everything in their lives become exponential. New possibilities become very clear and you are fully aware of how to use and expand your gifts.
RESULTS AND OUTCOMES:
Neuro-transformational coaching is deeply powerful, creating extraordinary, profound shifts in action and thinking. It is life-changing and it works.
If you notice, the best in the world surround themselves with great coaches, mentors and those who are beacons of deep, practiced wisdom and who have had similar quests and achieved numerous successes. I also have mentors and great coaches and strongly believe in the power of coaching. One person's success and accomplishments big or small, are often the result of a brilliant team, tribe; or a like-minded "life maker" who offers intelligent and often intuitive, instinctual guidance.
When you can ultimately become your keenest, own observer in life and have acquired the skills and knowledge to consistently tap into your entire brain is when the momentum continues upward.  You are then rewarded the most rich, premium valued prize, monumental goals are achieved, and what you thought was not possible, becomes real. This is the effect. Full brain integration, awareness and effectiveness.
YOUR DESIRES, GOALS, NEEDS, DREAMS
You are feeling stale or flat in your sport. Your times and performance are actually getting worse, not better. You need to get back on top and on the podium. Remember your mind is your secret weapon.
You know you have the skills, the talent, the motivation to achieve your dreams, but something is still missing. You want to know exactly what you need to make them happen.
You are overwhelmed with life, stress, work, experiencing brain fog, and don't know how to create a healthier balance. You want to feel good again, feel stronger, more confident and have enough energy to do so.
You simply need support and help with a particular issue or topic and you're feeling stuck. You're seeking a fresh new perspective to make the most helpful, best decision that will change your life.
You are motivated and thrive by setting goals, but feel over whelmed when trying to figure out how to accomplish them. You are tired of not making them and need help organizing your thoughts, your plan and seeing them through.
You seek to understand your values and want to discover your purpose. You need defining clarity on the small and big goals in your life.
You feel like your emotions are out of control and you keep ruminating and predicting the same scenario and it's wearing you down and causing great worry. You want it to stop and take charge of your life.
You have a situation, a bad habit or circumstance in your life and you MUST make a change but simply cannot see the way or find resolution. You've tried everything and nothing is working.
You are not feeling like yourself. Life feels a little boring, non-stimulating and your wishing you could find happiness and feel good inside again. You want to know why you are feeling this way.
HOW TO BEGIN: REQUIREMENTS | DECIDE | COMMIT
Requirements: I want you to question the leap into the unknown and I want you to feel just a little bit uncomfortable. You see, being successful in life, sport or career can be lonely so when you discover that coaching and support can help it's natural to wonder. Being an innovator, a creator or someone who wants to transform into something bigger than they can put words to requires that you've already made mistakes and you're not afraid. I require that you are ready and able to face any new challenge without having to know how the story ends in the beginning.
Decide. You're here, at the water's edge. You either leap or put one toe in to check the temperature. It's up to you. Which one are you? What do you need to just go?
I'll be the one to hand you your towel and pat you on the back celebrating this significant moment. The small victories are just as important as the big ones in life. Sometimes you just need someone to be there, holding your towel, saying the words "jump now" and watching you make that leap into the unknown. But knowing there is support, your own personal guide and someone with your best interest at heart standing with you on that edge is what I offer. It's your decision.
Commit. During a phone conversation we discover together what is essential and necessary for you to thrive and get the heart of what needs to happen. You decide if you need  Progressive Guidance and Support or Deep Neuroscience Transformational Coaching.  In order to have any sort of profound shift, building a powerful foundation of neuro awareness takes time. It's not a process to be rushed, it's a process of authentic discovery, an experience where you are held accountable. It is work. It is amazing.
Contact me to discover more.

When I reached a point where mind and thoughts were preventing from reaching my goals as an Athlete, I reached out to Suzie.  She was able to get me to unload the thoughts and feelings that were preventing me from moving forward. My training always involved the physical aspects but not the mental aspects and Suzie was able to train my mind to break through the noise and focus on the results.  I have taken my training to a whole new level by Training the Mind First.  We have several online sessions so far and I am already seeing improvements in my training goals.  I always look forward to our next session.    Michelle Currier
Suzie's years of wisdom along with my new understanding of how my brain is functioning under stress has given me incredible insight and new ways to see things and solve problems. Learning more of what is actually scientfically happening inside my brain, I finally know why I perhaps think and operate the way I do and  I now have so much more confidence. Suzie gave me new ways to approach certain situations. I love our sessions together, she really lifts me up and helps me see other possibilities.  Mike Wilkins
Authentic, knowledgeable and experienced. 
The potential power of the mind is incredible and I'm loving unlocking a new side of me, and a new way of working through things. I feel like we've only just scratched the surface, and I'm excited to see what the future brings. Suzie, is Authentic, Knowledgable and Experienced and I've loved our sessions, learning about how the Mind Wins First… and putting it to highly practical use – immediately. I've loved our online sessions from here in the UK and can't wait to see what comes next!   Heather Peacock, Untied Kingdom

Not only did Suzie prepare me physically to paddle 57 miles, she unlocked the biggest secret weapon- the mind- with her revolutionary neuro-brain coaching which I swear took my performance to another level. There were things in my life I had to change so I could be successful and complete this race. Suzie recognized exactly what I needed to do as I approached this huge goal. Claire-Watson Armstrong, Northumberland, UK
If you'd like to learn and discover more about just how effective neuroscience brain-based coaching can be in your life, let's have a conversation.

Private Personal Training/Coaching – ( REGARDING COVID – IMPORTANT NOTE: Due to the pandemic and my decision to keep myself and others safe,  with the Delta varient at a high I am currently holding off in person training until our numbers on Maui goes down. ZOOM is currently available. I've been successfully delivering online training/coaching for 12 years of my 20 year career.  All professional training services are via ZOOM  (SEE NEXT SECTION )  Learn More     
Each person is unique and everyone has different needs. I'm here to learn about you and create a progressive, fun, safe and effective path to success.  Getting results and reaching your goals are not something that are achieved in one or two sessions.  My personal commitment and dedication to you will help you stay motivated, safe and allows you to achieve your goals faster! Have fun shedding weight and getting strong and toned with a real professional. Physical fitness is for life, your life! You are making an investment and know it's okay to ask for a little help. Especially more now than ever, "your health is your wealth". Click Here for answers to your important questions.
All sessions are one on one and last for one hour, 60 minutes.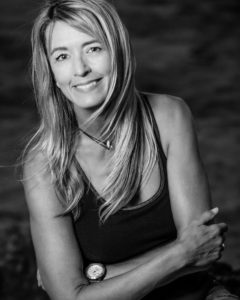 Virtual Training/Coaching Sessions:  Virtual training has been a highly effective platform in my practice for over 12 years of my 20 year career. I have clients from around the globe from Bermuda, England, Australia and the mainland. Zoom is FREE and easy to set up. Technology is amazing and if you have high-speed internet service we can do it all. This does work, is highly effective and with my preferred list of home equipment that I send you in advance; you can have me in your home or gym. We keep it simple but challenging. Learn more here and check out virtual workouts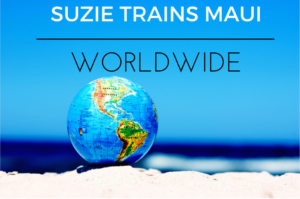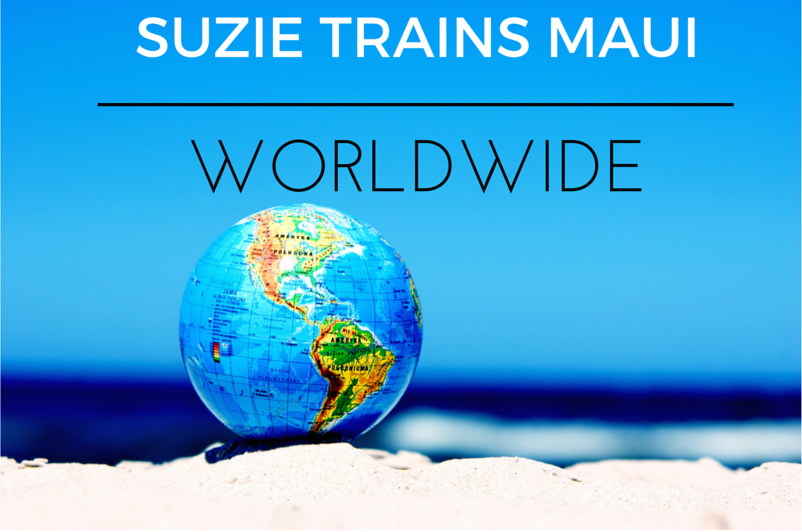 All Major Credit Cards Accepted
SUZIE TRAINS MAUI, LLC
#themindwinsfirst
Remember, "Being fit feels better…..Everything's better!"