A Must Read for Downwind SUP Paddlers: Safety Checklist
PLEASE SHARE THIS ARTICLE
This article on Downwind SUP safety can save your life or someone you know. Read two real life stories and how quick thinking proved the difference in life and death. As downwind stand up paddling becomes more and more popular, I felt it very important to ask the best on Maui, derive from my own experiences and others to provide a comprehensive downwind safety checklist to make all of your glides are the best ever. Learn safety tips from Jeremy Riggs, Dave Kalama and many more.

READ ENTIRE ARTICLE AND TO GET YOUR CHECKLIST Click Here : Maui Maliko Run Ocean Safety Checklist for All Downwind Paddlers…
Excerpt….We all know how fun and exciting it is when the surf is up and the winds are BIG; to round up your best downwind posse, load up and head to Maliko. The adrenaline is pumping and the thrill of the glides and big rides are all you can think about.
This particular day the winds were very off shore and gusting to 50+. I had posted on my Maliko Run Daily Weather Report page that today the winds will be at 90 degrees ( off shore ) or ESE and the winds will be cranking. The surf was still in the 10 foot + range combined with wind swell…oooh we. This type of day you better have the skill to match conditions like these and I knew this would be a big day for the brave.
MALIKO RUN LIFE SAVING STORY ONE
Maui, Sunday November 27, 2016
…."It was about 3pm that afternoon and the group was flying and Randy was taking up the back of the pack and they were a bit apart from each other. Most always everyone is checking and looking around. On some days, especially like this when the swells are pushing at 15ft plus you can't often spot the other person all that well, if at all as the troughs are big and deep. Little did he know his luck was about to change and he was really about to be on his own…." Read what happens next here: https://www.malikorun.com/maui-maliko-run-ocean-safety-checklist-downwind-paddlers/
For All Vessels GET THE ENTIRE CHECKLIST HERE:https://www.malikorun.com/maui-maliko-run-ocean-safety-checklist-downwind-paddlers/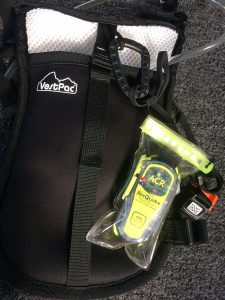 Hydration Pack with storage pockets
Waterproof whistle
Waterproof pouch(s) for cell phone/and or GPS device
Waterproof 2 way radio
Certified Personal EPIRB (personal locator beacon) registered with NOAA – Provides MOST accurate fix on locationCharged cell phone (more difficult to operate–911 not always available)
Glow stick / waterproof flare
Small mirror for air signaling
Plastic zip ties
Downwind SUP Paddlers: Safety Checklist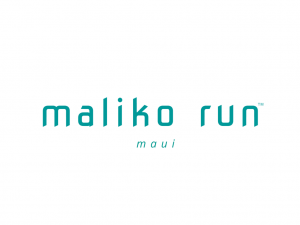 Mahalo for sharing the stoke. Be safe and share with all of your friends. We are a community who can continue to grow and paddle strong and safely.
Suzie Cooney
Suzie Trains Maui, LLC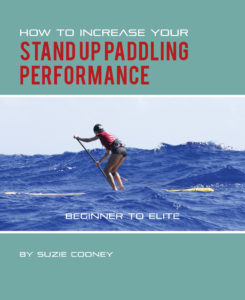 Learn all about how to be a stronger downwind paddler in Chapter 10: All About Downwind Paddling, How to Increase Your Stand Up Paddling Performance, Beginner to Elite here