Red Bull Team High Performance Director Andy Walshe Talks About When Fear is Not An Option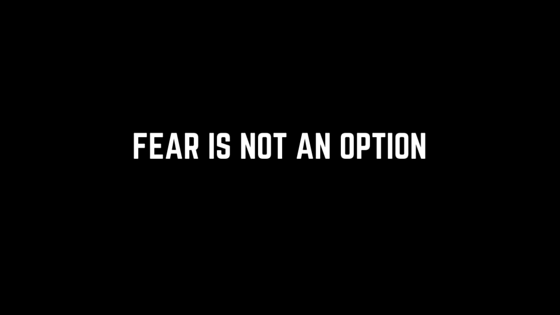 I've had the pleasure of conversing with Dr. Andy Walshe back in 2014 when I first started my book, How to Increase Your Stand Up Paddling Performance, Beginner to Elite. We joked a bit about how some of these athletes are just wired differently. His insight was so valuable.
His experience in the performance of the human brain during high levels of pressure in sport is known worldwide. In this excerpt recently posted, he talks about fear and pushing limits and some of the findings.
I think you will really enjoy reading this piece by Vanda Gyuris and learning more about what happens to some of these high performing RedBull athletes, who are put in circumstances that out way out of there comfort zone. Read more: https://www.redbulletin.com/us/us/sports/what-happens-when-fear-is-not-an-option
…Fear is not a bad thing. It can be the tool that pushes humans to reach their ultimate potentials. This productive nature of fear is exactly what the Red Bull High Performance group set out to understand with "Performing Under Pressure," a week-long training camp that pushed ten elite athletes and three entrepreneurs out of their comfort zones and through a series of fear-based activities.
Andy Walshe, who leads the High Performance group at Red Bull, and his team of physiologists tested the group's physical and mental responses to challenges such as going head to head with massive pythons, laughing and crying on command and underwater breath-hold exercises, and collected data on each participant with the intent of developing personalized strategies for overcoming anxieties in their respective disciplines.
"The camp is created with a vision in mind: how do you optimize yourself when the pressure is high," says Walshe. "Each element in the camp has a piece that exposes you a little bit and shows us what you need to work on. We wanted to understand pressure from multiple angles."
The idea that it's "all in your head" became clear as the athletes overcame primal fears with new strategies including breathing and focusing techniques and meditation. The result was an overwhelming sense of accomplishment across the camp. "Having access to this kind of information is really special. It's very different from what we are usually exposed to," says big mountain skier Michelle Parker. "You would think I'd be exhausted after something like this, but I feel completely rejuvenated. I am just elated," added skier Tatum Monod.
Watch the full story of the camp below to see how the athletes pushed their own limits.
Click here for the full story:  https://www.redbulletin.com/us/us/sports/what-happens-when-fear-is-not-an-option
Thank you for stopping by my blog. I hope you enjoyed this piece. Remember that I am available worldwide to help you push your limits. Contact me through this website to learn more.
Suzie Cooney