If you're looking to step up your stand up paddling performance you've come to the right place. See some of your favorite paddlers like
Connor Baxter, Dave Kalama, Kai Lenny and so many more share their training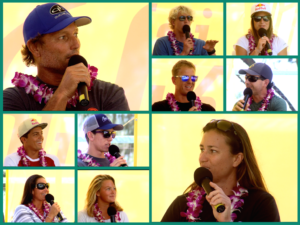 secrets with me. Here are some of my most popular SUP training videos to help you increase your fitness and strength no matter what level of paddler you are. These exercises are specifically designed to increase your core strength, improve your balance and upper body strength Share, enjoy and let me know how you do after you try some of these exercises.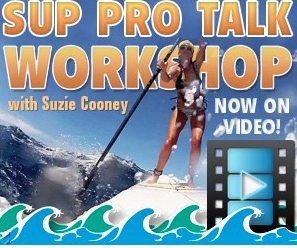 FREE: See Below SUP Pro Talk Workshop Videos. A Three Part Series on how to prepare for ocean safety, medical and first aid tips, training, special guests like Clay Everline, MD., and pro paddler, Jeremy Riggs.
SEE ALL SUZIE COONEY VIDEOS HERE: DOWNWIND, SURF, TRAINING AND MORE
SUP Pro Talk Series with Suzie Cooney
Thanks for watching my videos. If you'd like you can also subscribe to my
You Tube Channel here
for all of my videos. Paddle on and paddle strong! Suzie Cooney Owner of SUZIE TRAINS MAUI
I've been changing people's lives since 2001. Look forward to working with you too!