Suzie Cooney combines imagination, inspiration and perspiration. She's a one-of-a-kind waterwoman; a brilliant and patient teacher. Oh, and she is also a complete badass, which is the highest compliment I can possibly give.
—Susan Casey, bestselling author of The Wave and previous editor in chief of O, The Oprah Magazine and Outside magazine.
Suzie Cooney,CPT, CNTC
Suzie Trains Maui
Aloha! Welcome to Suzie Trains Maui. I'm Suzie Cooney, and I provide private, high performance personal training services worldwide for everyone from professional athletes to high performance individuals who seek to be their best.  I also hold an Advanced Certificate in Neuroscience Transformational Coaching to expand my skills and capacity in brain related to sports performance and personal development.
Currently, I'm focusing a larger part of my time and expertise working with athletes of all levels as they transition into the next phase of their life. It's been amazing to work with my clients and see them unlock something deeper inside, something that has been untapped, lying dormant. Once we harness this knowledge and practice using it, we raise our level of awareness and there is no limit to what we can.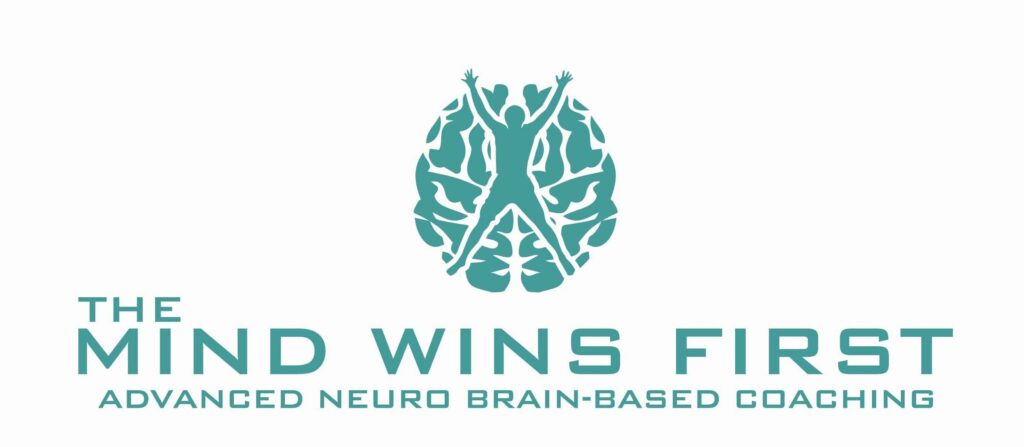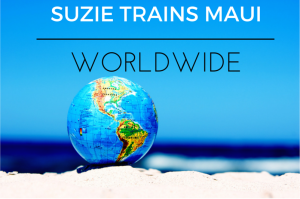 My specialty is training water sports professionals and recreational enthusiasts.  My goal is to instill new skills and confidence to motivate and inspire people to be more than they could ever be and to try things they've never tried before. In addition to in-person sessions, (currently on covid hold);- I also offer effective, results driven one-on-one ZOOM virtual training opportunities to bring the aloha spirit to you—wherever you may be. I have clients all over the globe from Australia, England, New York, Bermuda, Brazil, Seattle, Arizona, Los Angeles, Maryland to Texas.
I am also the author the industry's top-selling, #1 comprehensive book, called How to Increase Your Stand Up Paddling Performance, Beginner to Elite that is now being touted as "the SUP Bible". Click here
As Maui's elite fitness professional and healthy lifestyle specialist, I've been changing people's lives since 2001. My early days as a competitive windsurfer in Northern California confirmed to me that warmer waters were a must in my future! I arrived in Maui in 1999 through a circuitous route after a long career in surgical sports orthopedics and physical therapy.
My wide-ranging experience in the sports orthopedics and physical therapy field allowed me to expand my working knowledge of the human anatomy and increase my awareness of a client's limitations and/or injuries. Throughout my previous career I assisted patients with pre-op and post-op care, which later evolved to a full-time career covering 3 states, representing the latest orthopedic and neurosurgical instrumentation and hardware. I also delivered instructional lectures at medical symposia.
Working in the medical field, I observed what an absolute must a strong fitness routine is for health and happiness. But not just fitness based in a gym on machines. As a motocross racer, wind surfer, and "water woman," my inspiration has always been the outdoors, and all of my training with clients draws upon this experience. I also work with the guidance of my clients' physicians on an as-needed basis.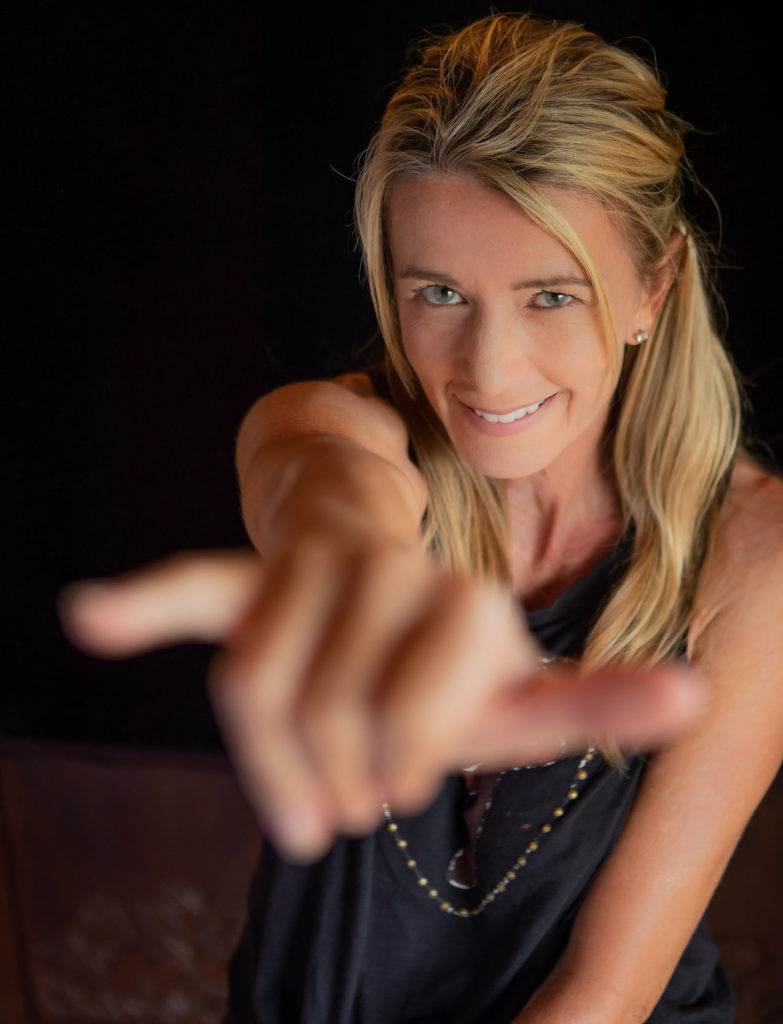 Suzie Cooney
Certified Personal Trainer since 2001 NASM
Neuro-Transformational Coach, CNTC
Author
Public  / Motivational Speaker
Professional Ocean SUP Athlete
Product Spokesperson
Sup Coach
Mentor
SUP Event Director
Active Lifestyle and Sports Model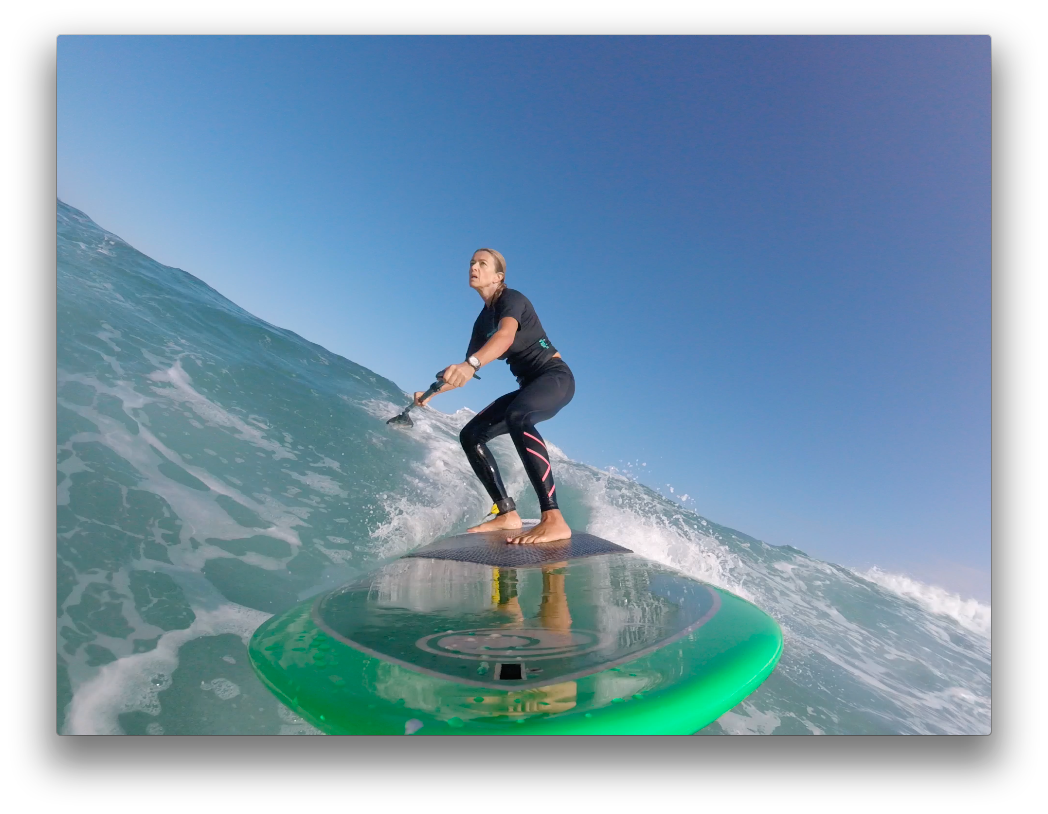 "I raise the bar very high for myself, so you can be sure I'll raise it even higher for you.  Suzie Trains Maui: where strength, inspiration & perspiration meet the ocean …"
When you train with me, you will reach your fitness goals, improve your sports and life performance. You will discover really what your body can do. I sincerely believe that your body can change if you challenge it safely in new ways, so neither you nor your body becomes bored. To me, everyone is an athlete. I'm here to help and give you all my life, and training jewels.
Private Coaching and Sport-Specific Training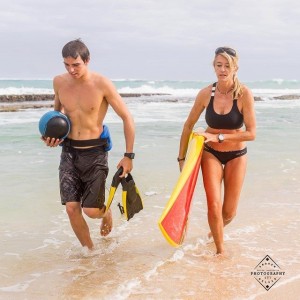 The majority of my training and coaching is one on one. In the past I've offered specialized stand up paddling clinics to our community and to guests visiting Maui, or through sponsors and partners. Best to join my free and confidential mailing list for news and updates.  Also, if you want to improve your strength and stamina for your favorite sport, I can help you fine-tune your skills through sports-specific training.
Let me help you strengthen your body and increase mental power to help improve your skills in:
Life
Stand up paddling
Surfing
Stand up surfing
Windsurfing
SUP downwinding on the Maliko run
SUP racing
Motocross
Tennis, golf
Racecar/rally driving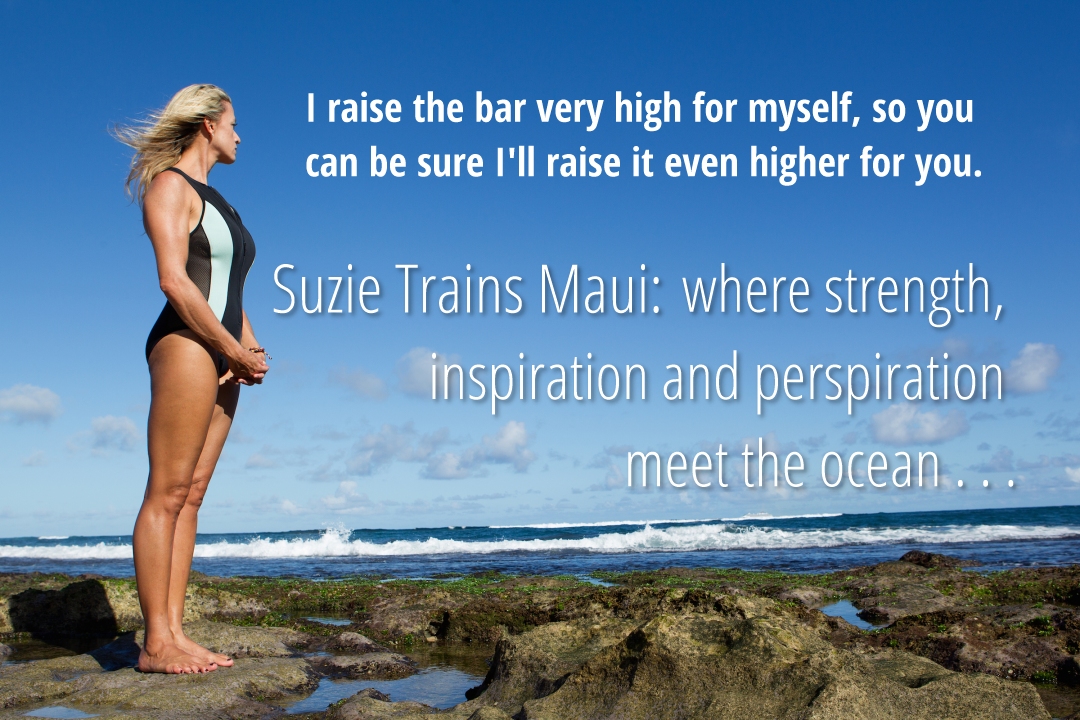 Who I Train
Professional athletes and professional weekend warriors
SUP-specific athletes, and those who surf, windsurf
Individuals recovering and re-entering fitness after an injury
Fitness program newbies & first-timers
Individuals looking for new and different work out regimes
Those looking to make long lasting life transformations
Becoming an SUP Ambassador/Athlete
After an unusual accident in April of 2009, during which I broke my left leg and ankle and right ankle, leaving me in a wheelchair for over two months and on crutches for two more, I realized that stand up paddling is the best form of personal rehab. My mission became to tell world to not to give up and STAND UP. I created the world's first largest SUP event
"STAND UP For Women's Health & Fitness," in January 2010, along with the Four Seasons; which attracted over 430 women from around the world.
I've taught hundreds of people to SUP and conduct SUP fitness clinics on the island of Maui and around the world. As Maui's female SUP Ambassador and pioneer to the sport, I reach thousands in my mission to teach and contribute my knowledge. I design training programs specifically to enhance SUP performance.
I find that most people need to simply get out of their own way, and then anything is possible. SUP or stand up paddling offers a healthy lifestyle, freedom to explore and a way to get in amazing shape. Anyone can do it and you don't need to be a surfer or have lots of strength at first. It will change your life.
Racing Achievements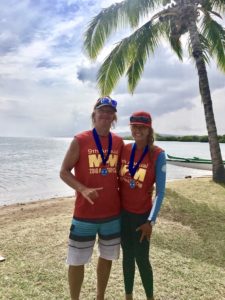 M2M Maui 2 Molokai Channel Crossing 2018 1st place relay M2M Maui 2 Molokai Channel Crossing 2015 27 miles solo
OluKai Ho'olaule'a 2015 1st place Women's Open
Molokai 2 Oahu SUP Channel Crossing 2014, 32 miles 5th in Relay Division
Maui Paddleboard Championships 2013 2nd, 14ft Age Division
OluKai Hololaule'a 2011 1st place 14ft Age Division
May 2011: First Place in Age Division Olukai Ho'olaulea Maliko SUP Race
July 2011: Naish International Championships Maliko SUP Race: 6th place in age division.
Created World's First & Largest International SUP Event in January 2010 with Four Seasons Maui: See News Coverage & Video
OluKai Ho'olaule'a 2010 , 3rd place 14ft Age Division
ATHLETA First Featured SUP Athlete 2010
MEDIA OUTLETS, SUP Magazines / Magazines / Cause / Books Feature Stories:
Wall Street Journal – Sports Feature SUP Surfing
Hana Hou! Magazine Hawaiian Airline – Feature
Stand Up Paddle Magazine Spring 2011 Feature /Publisher Note OluKai Race
Stand Up Paddle Magazine Cover – Feature on Maui 8 pages
SUP The Mag – Beginners Guide Top Instructor/Coach
Samata – Feature Story 8 page spread
SELF Magazine – Paddle Your Way Sexy
Women's Health – Feature
Books/ News Outlets, Featured In/Contributed to:
The Art of Stand Up Paddling, Ben Marcus Feature
The Wall Street Journal – Feature/Contributed: Transition to Ocean Surf
Stand Up Paddling, Steve Chismar Feature
Surf Survival The Surfer's Health Handbook – model and contributor
Project You Be Well – Model and contributor
Cause: Advocate for Mental Health
Close Affiliaton to Bring Change 2 Mind.org
Television/ Radio :
KTLA News Feature on SUP on Maui 2013
Ocean Paddler TV OluKai Coverage 2013
KGMB 9 News Oahu with Malika Dudley 2010
Radio Show Host: Maui Breakfast Club, Fitness Segment
KCBS Radio San Francisco Spot Writer
Internship KCRA News Sacramento, CA.
My personal interests are helping build awareness of reducing the stigma of the mentally ill, racing 911s, playing guitar and piano, water-color painting and being a mentor.
I am available for private and private group SUP training/instruction, event bookings and private, professional consultations. For modeling inquiries, use of photos, content, contact direct. You can also request personal consultations via SKYPE.
Suzie Cooney
Affiliations & Certifications
Elite Team SUP Athlete for The True Collection
Former Annual spokesperson for OluKai Premium Footwear's Ho'olaule'a Fun Paddle Event on Maui
Supported by Black Project SUP, Hammer Nutriton, BLUESMITHS, RAW Elements Sunscreen
INDO Board Team Rider Product Specialist
Product Review Specialist
IDEA Insured
Member, IDEA Health & Fitness Member
NASM National Academy Sports Medicine
CPR / First Aid Certified
Volunteer Trainer/Triage Emergency Medical tent and Conference Attendee on Sports Medicine for the Kona IRONMAN Competition-Big Island
Member, NPAC Maui Start Living Healthy Hawaii-Maui County
Member, Physical Activity & Nutrition Coalition
Former sponsored motocross rider and windsurfer
Former Clinic Director for Maui Women's Surf Clinics
Mental Health Advocate for Mental Illness & Wellness For BringChange2Mind.org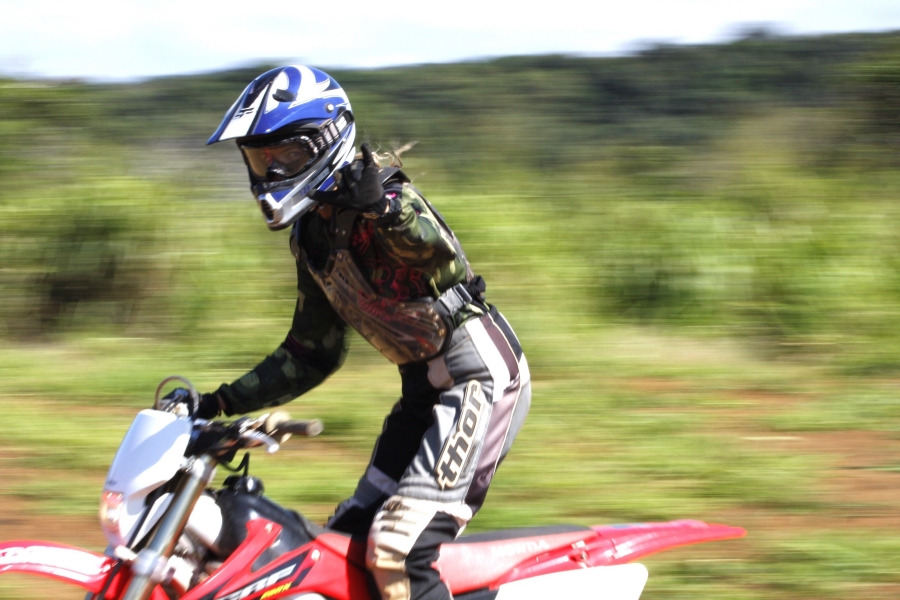 If you'd like to learn more, I invite you to have a conversation with me so together we can start planning your path.