SUP Instruction Lessons and Coaching Worldwide
Downwind paddling coaching, technique, stroke, SUP Surfing, and strength coaching on Maui or via ZOOM, Beginner, Intermediate to Advanced
Contact me now to learn more and book your dream SUP session with me on 
Maui, or I can offer you expert instruction Via Zoom.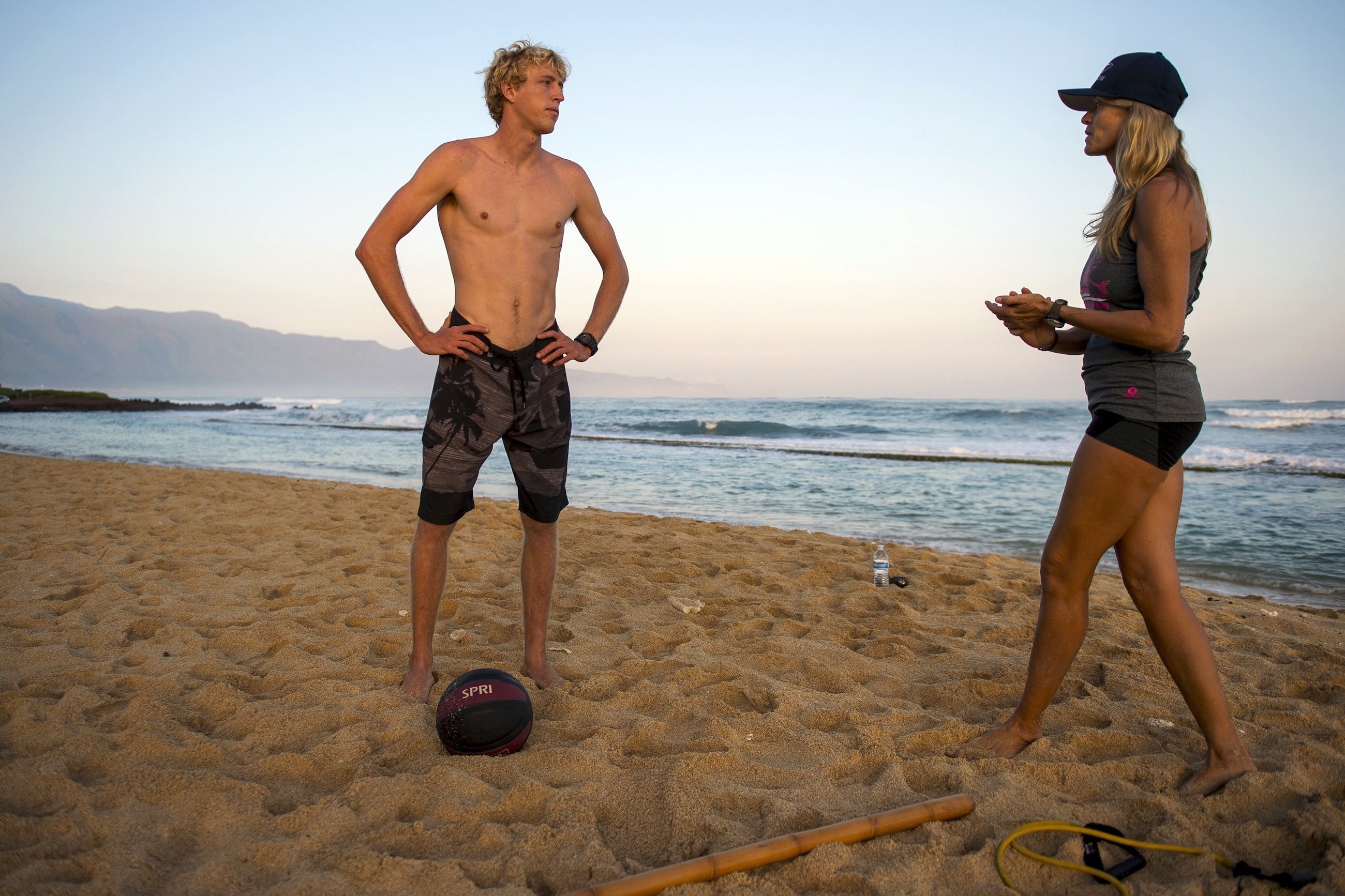 DOMINATE DOWNWINDERS • IMPROVE TOTAL SUP PERFORMANCE • TRAIN LIKE THE PROS •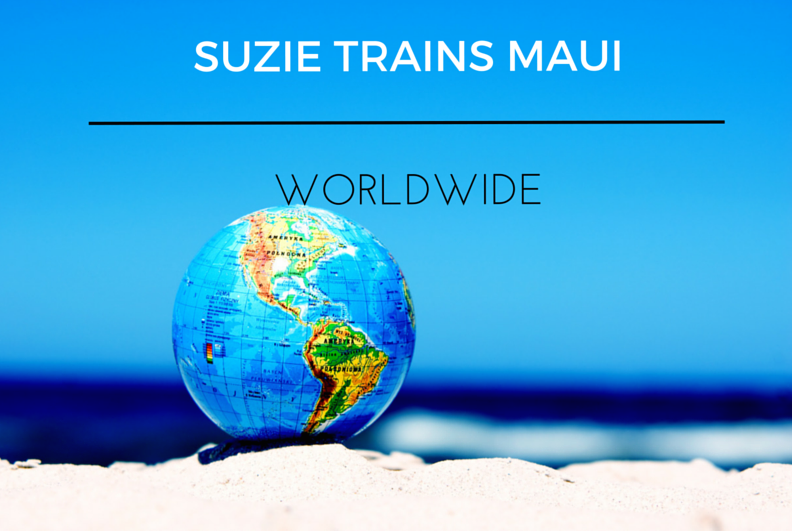 DISCOVER MORE POWER • SHIFT YOUR MENTAL FOCUS • GET TO THE FRONT OF THE PACK •

GO TO THE NEXT LEVEL NOW
Contact me through this website and I will send you all of your options on HOW I can help YOU.
Not on Maui no problem. I train in four different countries in any given week!
BE UNSTOPPABLE & UNLEASH MORE POWER WITH EVERY STROKE - CONTACT ME TO LEARN HOW
HAVING A PROFESSIONAL IN YOUR CORNER TO HELP YOU SHAPE YOUR STRATEGY, WATER TRAINING TIME, YOUR MENTAL GAME MAY BE JUST WHAT YOU NEED!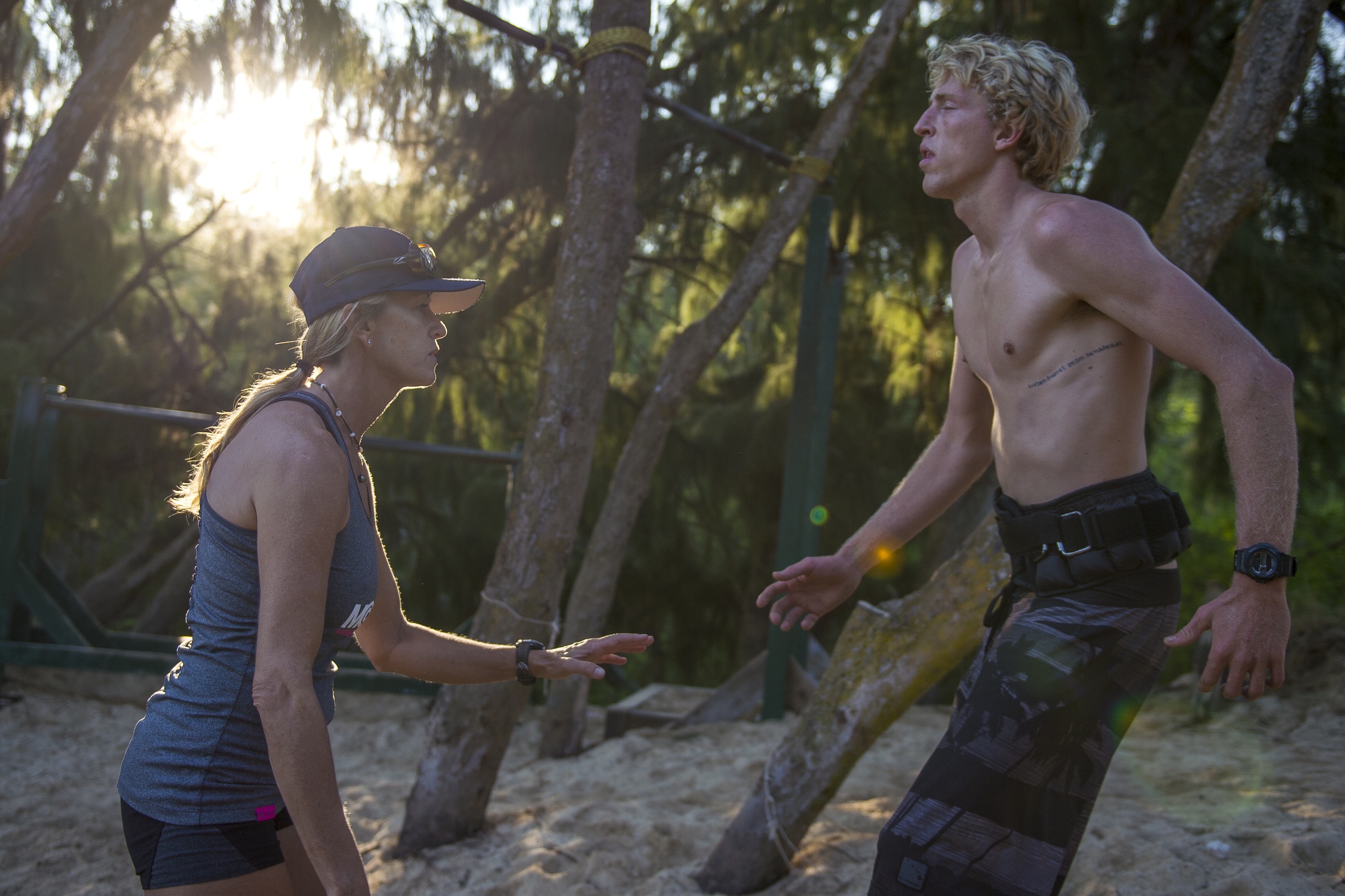 SUP Coaching & Strength Training Available Worldwide All Levels
Suzie trains some of the best, fastest and best paddlers in the world, such as Connor Baxter, Kody Kerbox, Manca Notar, Jeremy Riggs, Chuck Patterson, Casper Steinfaith, Tucker Inglais, and many more. As a seasoned SUP athlete and SUP specific trainer specializing in wave and downwinder performance; Suzie knows that each paddler is unique and has special training needs to yield the desired results.
Suzie can help you develop a training plan for your success and help you with the following:
DOMINATE DOWNWINDERS, CATCH MORE WAVES IMPROVE TOTAL SUP PERFORMANCE INCREASE PADDLING STRENGTH BUILD CARDIO ENDURANCE FOR SUP RACING LEARN HOW TO PREPARE & TRAIN FOR DISTANCE AND CHANNEL CROSSINGS Contact Suzie here to learn more
If you're not on Maui, no worries. Suzie offers virtual SUP Coaching SKYPE training is fun, effective and get's results. Suzie trains people in Australia, Bermuda to Arizona, Lake Tahoe, New York and other locations. Some are lucky enough to then come to Maui for the real deal.
SUP Magazine SUP the Mag
August 1, 2014
(click to read article)
"BEST LOCAL SUP INSTRUCTORS: SUZIE COONEY"
I've been instructing and coaching stand up paddling on Maui since 2009. I've taught hundreds of people to SUP and have and have delivered over 23 clinics on Maui and worldwide. I offer professional, 90 minute, technical instruction for beginners to the advanced; to include all the finer points of water safety, self rescue, how to manage your equipment on and off the water. I will fine tune and analyze your stroke, help you discover your real paddling power and give you as many of my personal training tips so you'll have the most successful and fun session ever.
I'm not sure I would have ever gone back to that course without your help," Sasha Kinloch says. Paddling two miles out with you from Maliko Gulch, looking back on the shore; was a highlight of my life here on Maui. Every paddler at every level can benefit from time with Suzie.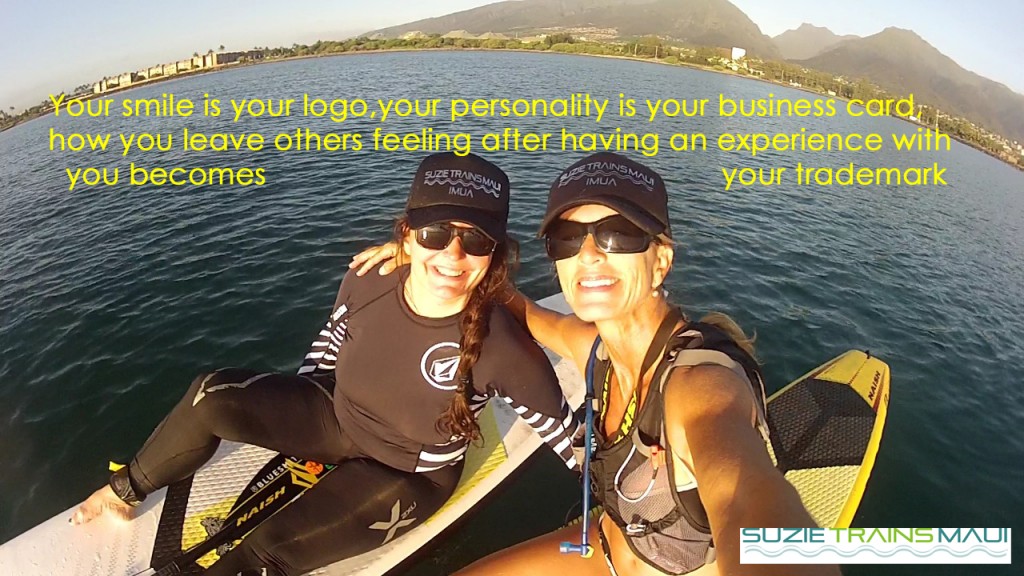 Downwind Paddling Mastering Maliko
Downind coaching is one on one – pre qualifying skills assessment paddle may be required
Build ocean confidence and how to read bumps
Learn proper downwind paddling techniques and stance
Develop your sixth sense for feeling and catching more glides
Discover how to maximize glides for distance
Learn how to save falls and brace to your advantage
Increase your ocean safety knowledge and downind preparedness
Benefit from video footage to analyze your downwind skills Your safety is my number one concern as is the stoke you will have after completing your first downwind run.
** For island visitor bookings, please contact me at least 1-2 months in advance prior to your arrival to reserve space on calendar and check availability. A deposit is required. Contact me through this website and provide me details of your needs/current skills and paddling experience for my professional rates.
NOTE: Downwind Instruction is only for 1 person. You must be an advanced paddler and will be required to meet a certain level of skill criteria prior to booking.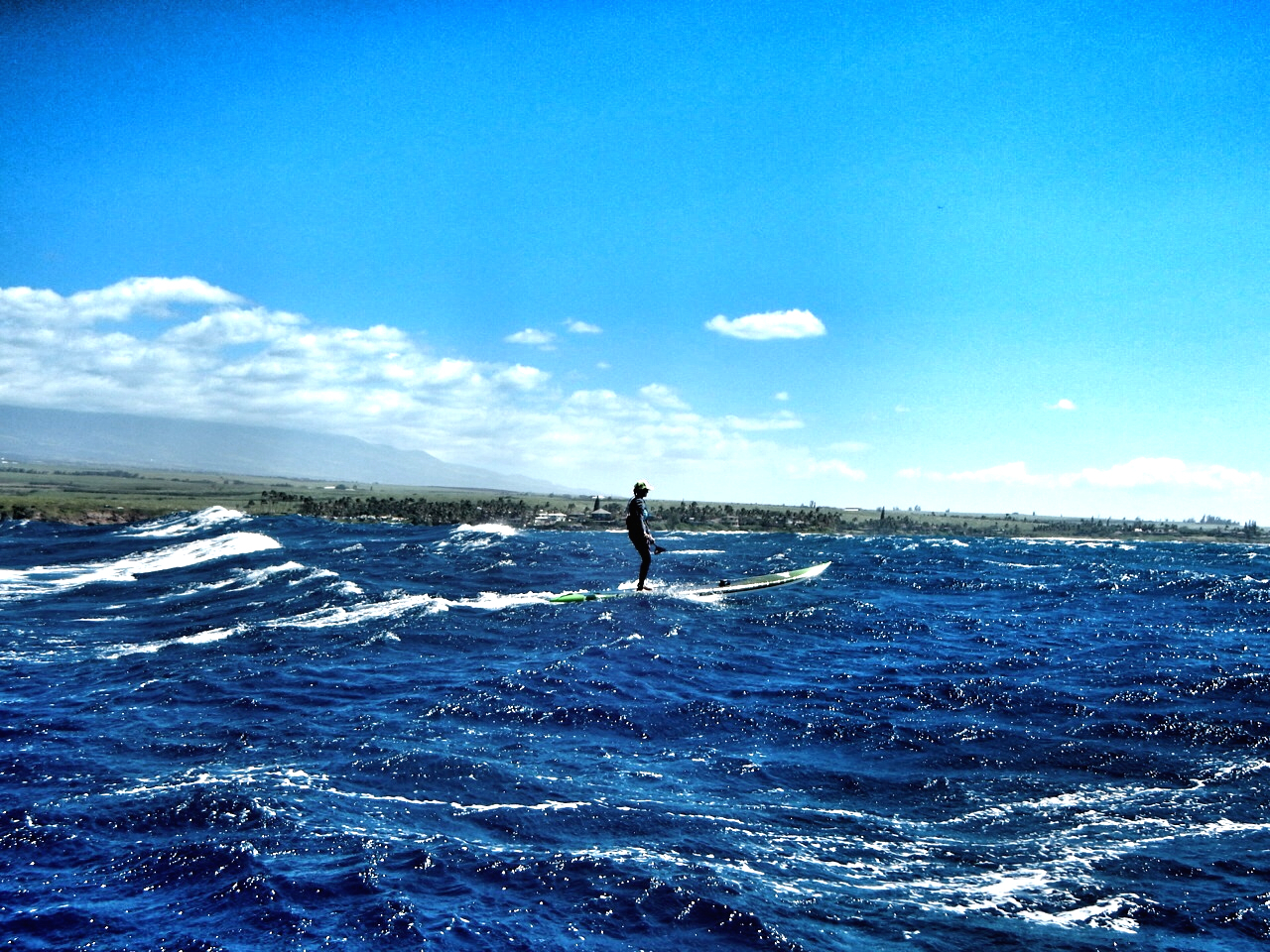 TRAINING GEAR: Your legs are the key to SUP distance success. Check out my training gear page here
It's been a blast helping all levels of paddlers discover their deep, core power potentials. I've enjoyed witnessing tremendous success and increases in strength, balance and endurance transform to the water.
I firmly believe if you can harness your power on land as well and learn the mechanics of how your body executes the movements to the water, you will be unstoppable.
I also offer and design custom SUP Strength Performance Training Programs prior to your visit to Maui to make the most out of your paddling experience with me.
Send me email for more information
.
SUP Racing Stats / Highlights

Maui to Molokai Solo 27 miles 2015
OluKai 2015 Downwind Race First Place Women's Open
M20 Molokai 2 Oahu SUP Channel Crossing 2014, 32 miles 5th in Relay Division
Maui Paddleboard Championships 2013 2nd, 14ft Age Division
OluKai Hololaule'a Maliko Downwind Race 2011 1st place 14ft Age Division
May 2011: First Place in Age Division Olukai Ho'olaulea Maliko SUP Race:
July 2011: Naish International Championships Maliko SUP Race: 6th place in age division.
Created World's First & Largest International SUP Event in January 2010 with Four Seasons Maui: See News Coverage & Video
OluKai Ho'olaule'a Maliko Downwind Race 2010 , 3rd place 14ft Age Division
Conducted 26 national and international clinics since 2009
ATHLETA First Featured SUP Athlete 2010
Mahalo for considering my professional services. Your safety and fun is always my priority
SUP Magazines / Magazines/ Newspapers/ Books Feature Stories
Hawaiian Airlines Magazine 2017 Native Intelligence: Virtual SUP on Maui – Maliko Run
Wall Street Journal Feature 2016 Paddleboarder's Next Step- SUP on the Ocean
SUP The Mag – Beginners Guide Top Instructor/Coach 2014
Stand Up Paddle Magazine Cover 2013 – Feature on Maui 8 pages
Samata Premire Issue 2013 – Feature Story 8 page spread
The UK Paddler 2012 – Feature story
SELF Magazine – Paddle Your Way Sexy – Photo Getty Image
Stand Up Paddle Magazine Spring 2011 Feature /Publisher Note OluKai Race
Book Features:
The Art of Stand Up Paddling,

Ben Marcus Feature

Stand Up Paddling, Steve Chismar Feature

Surf Survival The Surfer's Health Handbook – model and contributor
Television Spots:
KTLA News Feature on SUP on Maui 2013 Ocean Paddler TV

OluKai Coverage 2013

KGMB 9 News Oahu with Malika Dudley 2010
I look forward to learning how I can make you stronger paddler.