What is the value in hiring a Private Personal Trainer, and why should I sign up with
 Suzie Cooney of
 Suzie Trains Maui?
This is a very reasonable question. There are many ways that investing in my services far outweighs the service that you will get at a larger fitness facility. After 21 years in the profession, in addition to the items listed below, the following value points further show the value of working with a Private Personal Trainer who doesn't work for a gym:
1. Commitment – Not only do you get a rock-solid commitment from me, but also just as important is the commitment that I request you make to YOURSELF. If you pay hard-earned money for something, your likelihood of making good use of that purchase increases dramatically. Stop wasting time.  Don't wait another day to make a commitment to yourself and your healthy future!  Together, we will reach your goals.  Increase lean muscle, get stronger for your favorite sport, lose weight after a baby, or receive help after an injury to rehabilitate.  I will work with the guidance of your physician and other medical teams or supportive professionals.
2. Encouragement/Guidance/Motivation – Let's face it, if you had the motivation and/or knowledge to work out on your own, you would be doing it already, and wouldn't be reading this right now. People need help, and there is no shame in seeking a competent professional when that time comes. When your car is broken, you take it to a garage to get fixed. When you are sick, you go see the doctor. When you want to make positive health and fitness changes in your lifestyle that will literally last you forever, you see a fitness professional! It's that professional's job to make sure you receive timely encouragement, instruction, and motivation to keep you on track.
3. A Full Fitness & Lifestyle Assessment – In order to know how to get where you are going, you have to have a realistic idea of where you are right now, as well as a detailed set of goals that you want to achieve from your personal training sessions. During your comprehensive and individualized kinetic chain assessment, a head-to-toe fitness performance evaluation will allow me to assess your strengths and weaknesses in the areas of posture, movement, strength, flexibility and athletic performance.  The Fitness Assessment allows me to safely assist you as you embark on your own personalized training program. You will continually be evaluated and progressed to each new level of fitness based on your performance as we go!
4.  The Training Itself – My clients are all ages and all over the world and if not on Maui, I'm am to effectively train anyone on SKYPE.  ( Click here to learn more.)  Unique, Functional, Innovative, Fun, One on One Individualized FULL Attention = Results!  If you are looking to Improve Better Body Endurance for your Favorite Sport, Strengthen your Core, you are the Ultimate Weekend Warrior or an Elite Athlete; – the experience I provide for each of my limited clientele is designed to take the boredom out of a gym environment and truly embrace the active lifestyle of our beautiful Island home! ( Those lucky enough to be on Maui ) Whether we are powering it up on SKYPE, at my private studio or we decide to take it outdoors, I am there for you, rep by rep and step by step.  My customized, systematic, and personal training programs will compliment, rather then complicate your life while giving you the tools, incentive and support and direction you need to achieve the body image and performance goals you desire!
5. The Equipment:   I have unique and fun equipment that is always changing with the current trends in fitness with a focus on correct form and function. If you are on the mainland or in another country, I will suggest and help you save money and select the right training gear for your home gym. You'd be surprised on what we can accomplish with just a few key pieces of equipment.  Less is more. I've discovered that by using your body as the base and not relying on big machines is THE BEST way to train.
5.  Full-Time Access to YOUR Personal Trainer – As you start to get involved in a healthier lifestyle, you will come up with questions along the way, or need professional advice on various situations. You will have my private email address and a telephone number to reach me anytime while you are traveling or taking up a new sport, I am here for you to help you with any guidance you need.  I am available as often as you need me to so that you can stay on track with your fitness and personal goals.
6. I'm and athlete too: Whether you are a professional athlete or aspire to be one, I've been there, am there, and know how to recognize signs of under or over training; critical to your performance outcomes. At certain times of the year I'm training myself as hard as I would train you so I know what I'm putting you through. I can help you manage your pre training needs, training and how to help you improve your recovery which is the most important part of anyone who is serious.
7.  Finally, you get a One-on-One Confidant to journey with you from where you are now, to where you want to be. A personal trainer should get to KNOW YOU – that's the "personal" part of the job description. How can a trainer help you attain your goals if he/she doesn't know about the motivating and de-motivating factors in your life? How can sessions be fun and exciting if your trainer doesn't stay in tune with your personality, or if they have no clue about you as a person? You are considering hiring a professional to walk with you on a journey that might last awhile, depending on your goals and your needs. Take advantage of having a skilled and PERSONAL companion on the way!
Email me via this website for a complimentary phone call, SKYPE visit and if you're on Maui we can arrange a Covid Safe Interview in person or via SKYPE to be sure I'm a good fit for YOU. As many people aren't sure in the beginning about the many details that are involved in changing to a healthier lifestyle, I would like to suggest having your personal Fitness Assessment to help you get started. This is a great opportunity for a person to spend some time with me and allow us to evaluate and discover your current fitness and health status, and other aspects of the fitness lifestyle before deciding whether to purchase a package of personal training sessions.
As you can see, Private training with Suzie Trains Maui has many advantages over working out at a local fitness facility or in a large group setting where you may be sharing your trainer with other people. If you want more details about any of my services, please feel free to read the many pages on this site about how my services can benefit you. You can also click here to read testimonials of clients and friends who discovered the benefits of hiring me.
"Your health is a priority. If you are healthier, everything in your life is better. If you simply lose 5 pounds that alone will change your life. This I promise! We all strive to maintain a healthy lifestyle, however sometimes; life throws us off track now and then. It's nice to have someone in your corner that is there for you like a coach, and that's me."
Please note, as I attempt to return all emails within 24hrs, there may be a day delay due to demands of schedule and training and our time zone difference. I review each email in detail to prequalify and understand your needs.
I have been certified under NASM National Academy of Sports Medicine since 2001 and many other fitness related training affiliations and programs. I have a former career in the design, patient and physician support in the surgical sports ortheopedic medical field, and have worked, presented to large medical symposiums with some of the best in the world. I am fully insured and strive to provide the most current, up-to-date methods of training.
Contact me through via the contact form below.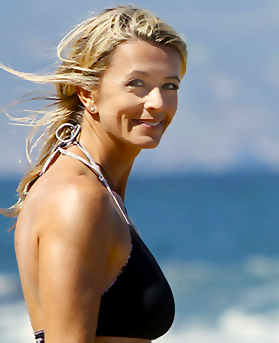 Suzie Cooney
Professional Personal Trainer 20 yrs
Author
Mentor
World-wide Sup and Downwind Surf Specialist/Coach
Professional Ocean SUP Athlete
Spokesperson
Owner of Maliko Run™
SUP Event Director
Lifestyle and Sports Model
Let me help you improve your skills in:
SUP
Surfing
SUP surfing
Foiling
Windsurfing
SUP downwinding on the Maliko run
SUP racing
Motocross
Tennis, golf
Racecar/rally driving
Who I Train
Professional athletes and professional weekend warriors
SUP-specific athletes, and those who surf, windsurf
Individuals recovering and re-entering fitness after an injury
Fitness program newbies & first-timers
Individuals looking for new and different work out regimes
New mothers looking to get fit post-baby
Individuals with weight loss goals
Accomplishments
Maui 2 Molokai SUP Channel Crossing 2018, 27 miles 1st in Mixed Relay Division
Maui 2 Molokai SUP Channel Crossing 2015, 27 miles solo Unlimited Division
Molokai 2 Oahu SUP Channel Crossing 2014, 32 miles 5th in Mixed Relay Division
Maui Paddleboard Championships 2013 2nd, 14ft Age Division
OluKai Hololaule'a 2011 1st place 14ft Age Division
May 2011: First Place in Age Division Olukai Ho'olaulea Maliko SUP Race
July 2011: Naish International Championships Maliko SUP Race: 6th place in age division.
Created World's First & Largest International SUP Event in January 2010 with Four Seasons Maui: See News Coverage & Video
OluKai Ho'olaule'a 2010 , 3rd place 14ft Age Division
ATHLETA First Featured SUP Athlete 2010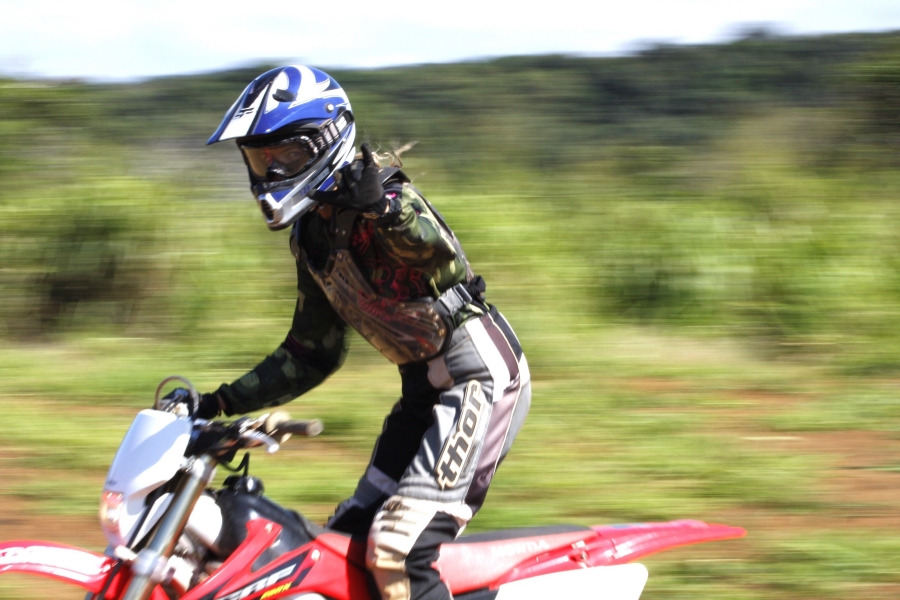 I've been changing people's lives since 2001. Look forward to working with you too!