THE #1 SELLING SUP PERFORMANCE TRAINING BOOK: How to Increase Your Stand Up Paddling Performance Beginner to Elite by Suzie Cooney
The World's Top Selling SUP Performance Book by Suzie Cooney
"Touted as THE SUP BIBLE"
Suzie trains the best in the world on the island of Maui where SUP transformed the world.
Connor Baxter, Ryan Funk, Kody Kerbox, Casper Steinfath, Manca Notar,
Chuck Patterson and Young Waterman, Bobo Gallagher and many more.
Train like pros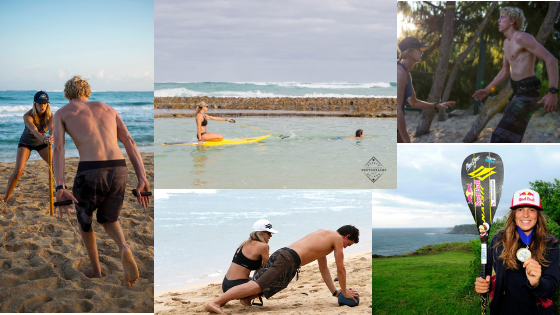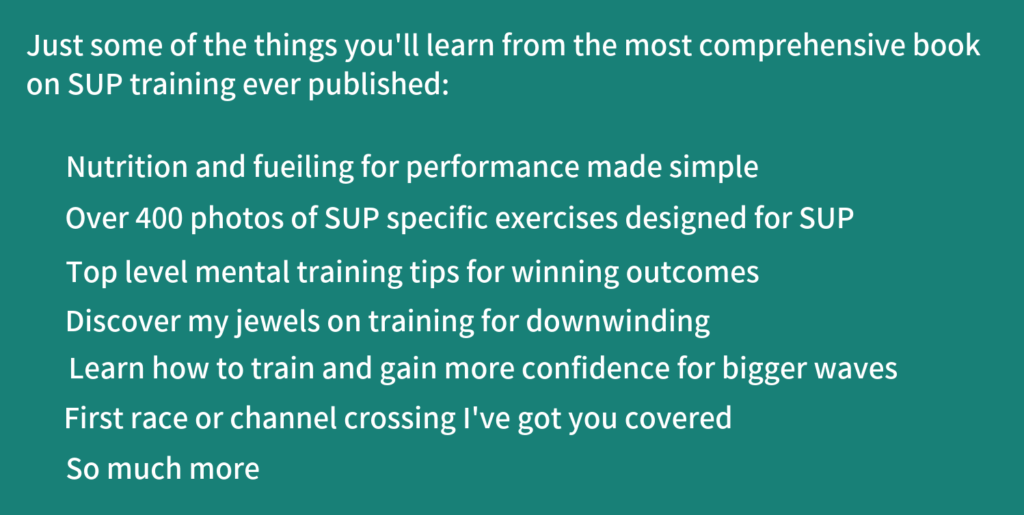 3 Ways to Get Yours:

FOR THE BEST ONLINE EXPERIENCE and for a color rich and clean, elegant way to take me everywhere on your smart phone or IPad. The photos pop and it's super easy to follow. Take me to your gym with all of the exercises for you to learn and get stronger for SUP. You can view lots of sample pages!
Paperback: You can curl it and read it! This is a beautifully bound book and feels great for those who love a piece of art. Over 400 photos of "how to" and amazing content.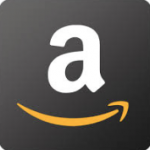 Amazon here.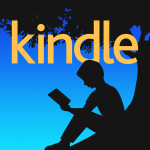 KINDLE FANS: Click Here
READ THE REVIEWS AND MORE BELOW!
Also available at: Mavericks Surf Shops, Half Moon Bay Johnson Pier and Half Moon Bay Yacht Club, Big Winds in Hood River, and Adventure Sports Maui, Maui, Hawaii, and also South Shore Paddleboards, Babylon, New York.
SEE REVIEWS BELOW WHY PEOPLE ARE CALLING THIS THE SUP BIBLE AND TRAIN LIKE THE PROS:

Qualified SUP retailers also welcome to sell to your customers! Contact us through this website.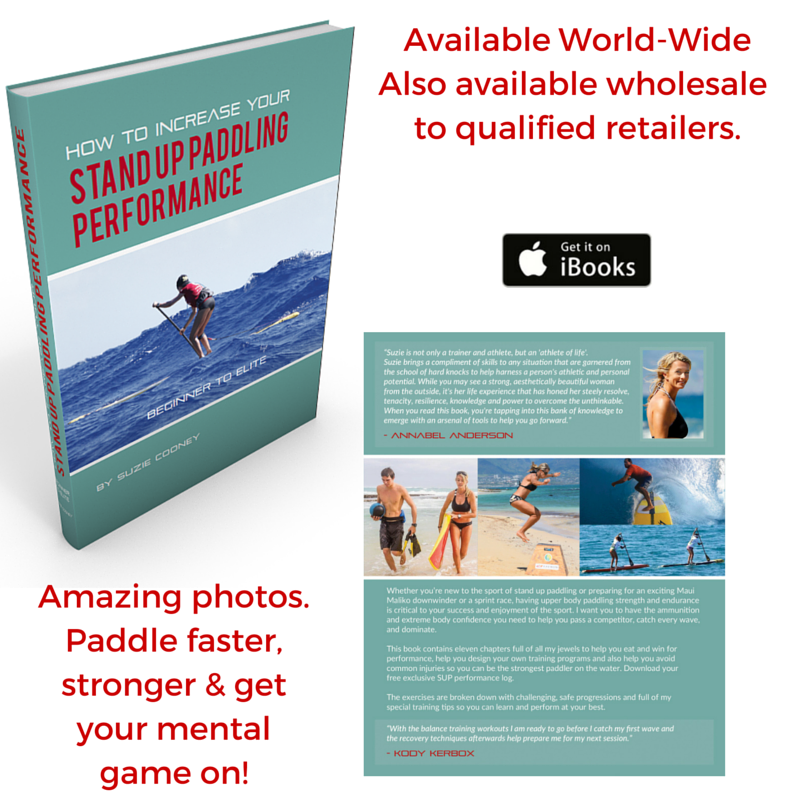 Quick Links to Buy: iBooks for the BEST and coolest online reader experience: https://apple.co/1KdJO6p
Amazon Print: https://amzn.to/1JK8Bv7 Amazon Kindle: https://amzn.to/1PUMXYC
On Sale World-Wide
Click here to BUY yours now!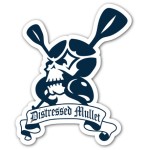 READ DISTRESSED MULLET'S RECENT FULL BOOK REVIEW: https://suzietrainsmaui.com/distressed-mullet-book-review-how-to-increase-your-stand-up-paddling-peformance-beginner-to-elite/

NEW REVIEW JAN 20 2016
World Champion Annabel Anderson writes:
Suzie is not only a trainer and athlete, but and 'athlete of life'. Suzie brings a compliment of skills to any situation that are garnered from the school of hard knocks to help harness a person's athletic and personal potential. While you may see a strong, aesthetically beautiful woman from the outside, it's her life experience that has honed her steely resolve, tenacity, resilience, knowledge and power to overcome the unthinkable. When you read this book, you're tapping into this bank of knowledge to emerge with an arsenal of tools to help you go forward.
This incredibly valuable book on stand up paddling performance is the next best thing to having Suzie there next to you on the water and on land, training and coaching you. You might not be able to get to Maui, but Suzie Trains Maui can now come to you! Take advantage of these jewels NOW before your next race. Immediately you'll discover how to
dominate with more paddle power

become faster off the start

build more body and water confidence

increase your mental game

choose the right fuel for training and race day

develop your very own SUP program

improve your balance

download a

FREE

SUP Training Log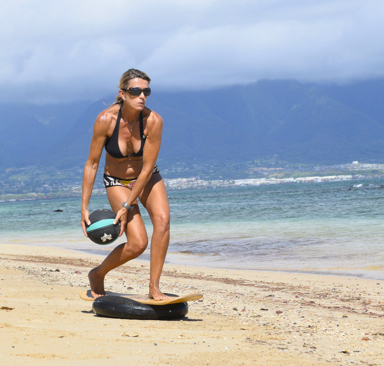 This full color, 356 page book presents hundreds of step-by-step photographs showing exactly how to increase your SUP performance. Improving your cardio capacity and endurance, learning how to develop better balance and faster reaction times for changing conditions, breaking waves or tight buoy turns; are just some of the many ways she will help you increase your paddle board performance. Book excerpt from Chapter 3 on Balance:
When you specifically balance train to brace with your paddle, you'll be storing unique imprints of body reactions from your brain to the paddle to the water. You'll be able to recall that imprint of information your brain has learned at any moment exactly when you need it.

The exercises are broken down with challenging, safe progressions and full of my special training notes so you can learn and perform at your best.
All throughout the book are my special "training notes" where here I share the most special of training tips and expertise.
This colorful and beautiful book of 11chapters is my passion. and with over 400 amazing photos, illustrates and teaches in a fun, challenging, progressive way. All levels of paddlers will understand and know how to become more physically and mentally fit for the sport we love.
Here's a sneak peek photo of big wave charger, Loch Eggers going deep somewhere on Maui. Strong legs are needed to press the rail into the face of the wave as he braces his paddle for extra control to charge down the wave. Learn more in Chapter 5 titled: Strong Legs Equals Huge Gains In SUP Performance on how to increase your leg strength for stand up paddling.
Here is another excerpt from Chapter 7 on Mental Toughness:
"Mental discipline and training your brain for excellence has nothing to do with willpower and everything to do with believing you can achieve your goal."
Here is what you'll find in Chapter 7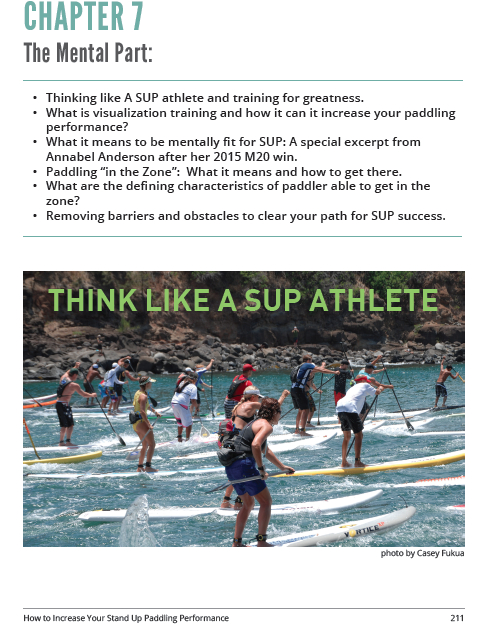 In Chapter 7 you will also discover:
TIPS AND PRACTICES ON HOW TO STRENGTHEN YOUR MENTAL GAME FOR SUP It's a known scientific fact that if you look at and focus on the muscle you are training it will respond, adapt, and perform to your expectations. I'm hoping that by the time you finish reading this chapter you will stand at the water's edge with board and paddle and respond to the changes and new growth in your mind and body. The mind is a powerful tool, but that's just the beginning of what you're going to learn in this chapter.
Here's what paddlers are saying about this book: The Distressed Mullet shares:
"When I turned 30, my brother convinced me to do a triathlon. He said, go get the Triathlete's Bible and start working out. Triathlete's Bible? I found it. Plans. Advice. PHOTOS. It set me on the course to finish my first sprint triathlon. When I turned 39, I decided to do the SEA NYC Paddle. But there was not a SUP bible equivalent. Now there is. HOW TO INCREASE YOUR PADDLING PERFORMANCE by Suzie Cooney was just published and we love it. It's the SUP version of the Triathlete's Bible, taking all of Suzie's knowledge and experience as an elite trainer and athlete with Suzie Trains Maui. There are pictures, easy instructions and pound for pound packs a TON of paddle-specific information. We are huge fans of Suzie Cooney at the Distressed Mullet. We stand behind this book and highly recommend it. It is the new SUP Training Bible and the cornerstone of any SUP library. And anything that takes Suzie's passion and experience and adds a dash of Katie Elzer-Peters editing magic is going to be a winner. Get a copy. Get in shape and get on track."
I just got a copy of Suzie Cooney's new book, "How to Increase Your Standup Paddling Performance, Beginner to Elite". Suzie is the real deal, she runs a personal training business on Maui and trains all kinds of people, from those that are just trying to get more fit to hard core, elite paddle athletes. In her spare time, you'll probably find her paddling Maliko, surfing and doing the occasional little paddle, like crossing the Pailolo Channel over to Molokai or paddling Molokai to Oahu. When she's not doing those kinds of adventures, she's giving back in a wide variety of ways. Her beginner fun paddle and casual 'race' during the Olukai weekend are just a couple of examples. Anyway, if you are interested in fitness and, specifically, how to up your game on the standup board, you couldn't ask for a better authority than Suzie to write a book like this.
This is the kind of book you want to keep around for a reference. I would call it a SUP foundation-training bible. So much is covered in this book, it is extremely comprehensive while staying truly substantive. If you are into Standup and want to learn more or you are a seasoned competitor, this is one of those must-have books you'll want in your library. Anyone that wants a total training reference for the sport of stand up paddling should check it out.
What an amazing book! Suzie has packed this book full of helpful information about all of the important elements of standup paddling: training, gear, recovery, nutrition, and more. All of the information is presented in a thoughtful, helpful way. The book is also full of excellent photos. This book is a tremendous value for anyone who is interested in SUP. As someone else noted, this book is destined to be the SUP training bible.
This book is long overdue! This is the first publication I've seen that brings together all of the key elements of standup paddle board racing, training, nutrition and gear overview in one place. What makes this book truly stand out is that is written in a way that will appeal to both the beginning paddle boarder who wants to try SUP racing as well as the experienced one. Suzie's web site has always had great info on taking your paddling to the next level, but to have it all in one place is awesome. While the information is extremely useful, the presentation and the way the book is organized and laid out makes it extremely accessible and user-friendly. This is destined to be the SUP training bible.
Suzie Cooney's new book is fantastic! Having been a competitive SUP racer for over 5 years it shed new light on what I was doing right and wrong. Reading through her explaining training techniques I found information that shed new light on some of my pain issues and ways to improve and correct those quite easily. So much great information from front to back, mental – physical and healthy habits on nutrition make this a really well rounded training guide. This is a book to last a lifetime. Dino Wilson.
I have been paddling for over 7 years and have found "How to Increase Your Stand Up Paddling Performance" a great resource for SUP training and technique. Suzie is able to provide great suggestions that work for the beginner to the expert. Using core strength is a key to being able to paddle longer distances without tiring out. She explains it perfectly so most anyone can pick it up. Living in Seattle can be tough getting out on the water in the winter time but this book provides great suggestions for developing your own SUP exercise program to stay fit when it is too dark to paddle. I think it is a great book for any level of paddler and I will be using it as a guide for a long time.
Please help me in making this book a top seller. Here are ways in which you can help:
Read the book, review it and pass it on. BUY as many copies as you like and give to friends and family who love to paddle who want to be stronger and a better paddler.
Write a review on Amazon. I would love 5 stars. It's amazing what a difference that one star can make.
Share on social media and join the fun. Start here with FaceBook or follow on Twitter.
Mahalo for your friendship and support, Suzie Cooney. You can also follow us on FaceBook and get up the minute updates on everything for SUP trainng, SUP stoke and more : https://www.facebook.com/suzietrainsmaui
I've been changing people's lives since 2001. Look forward to working with you too!