Personal Fitness Training with Suzie Cooney, CPT, CNTC

Suzie Cooney, CPT, CNTC combines her 22 years experience as a fitness trainer, athlete and coach with advanced neuroscience brain-based coaching for all levels in sport and life.
Check out my recent featured article, 6 Exercises for Better Balance,  in the Wall Street Journal,
July 15, 2023   TOP 3 Trending Articles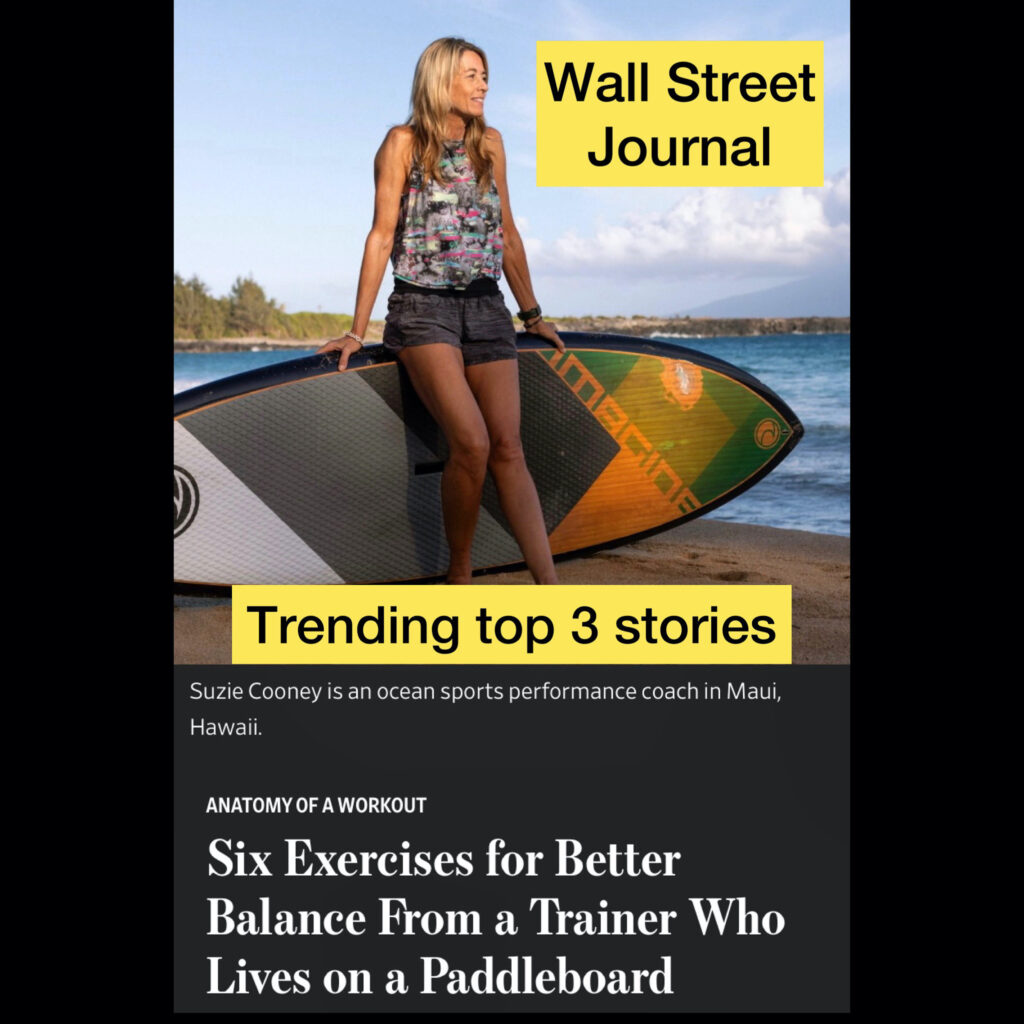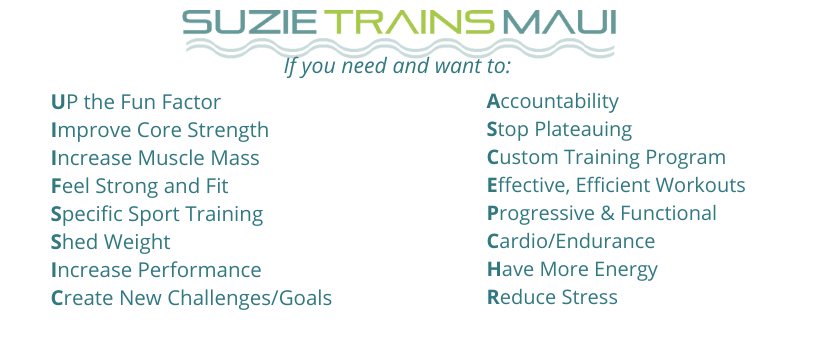 RECENT TRAINING PHOTOS OF CLIENTS FROM ENGLAND,
IOWA, TO THE BEACHES OF MAUI
Private Personal Training/Coaching –  REGARDING COVID – IMPORTANT NOTE: Due to the pandemic and my decision to keep myself and others safe,  and with Maui this summer labeled as being a hot spot, I may consider to personal training outside at the beach.  I've been successfully delivering online training/coaching for 12 years of my 22 year career.  All professional training services are via ZOOM  (SEE NEXT SECTION )  Learn More     
I've trained hundreds of people in person and thousands on other platforms. Each person is unique and everyone has different needs. I'm here to learn about you and create a progressive, fun, safe and effective path to success.  Getting results and reaching your goals are not something that are achieved in one or two sessions.  My personal commitment and dedication to you will help you stay motivated, safe and allows you to achieve your goals faster! Have fun shedding weight and getting strong and toned with a real professional. Physical fitness is for life, your life! You are making an investment and know it's okay to ask for a little help. Especially more now than ever, "your health is your wealth". Click Here for answers to your important questions.
All sessions are one on one and last for one hour, 60 minutes.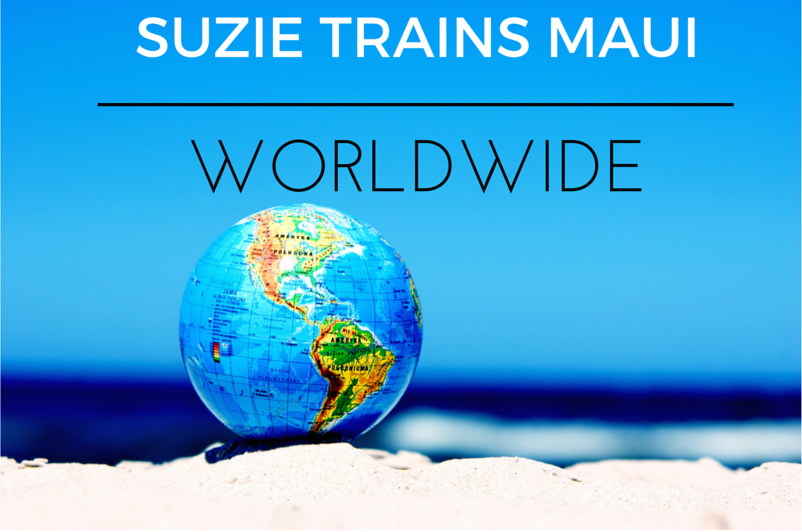 Virtual Personal Training:  Virtual training has been a highly effective platform in my practice for over 12 years of my 22 year career. I have clients from around the globe from Bermuda, England, Australia and the mainland. Zoom is FREE and easy to set up. 
My clients love the privacy of their home and some workout in their office at work. Training via ZOOM is just as fun and highly effective and with my preferred list of home equipment that I send you in advance; you can have me in your home or gym. We keep it simple but challenging. Learn more here and check out virtual workouts
Professional Fitness Training Rates begin at $140 per hour.  Each new client is required to complete an initial assessment which is awesome because it includes your custom program AND 4 one hour training sessions. ***You can save money on your health investment by selecting one of the 2 different training packages based on your personal needs after the initial assessment is completed.  Small groups may be considered, rates will vary.   Contact me direct to learn more. Please see below: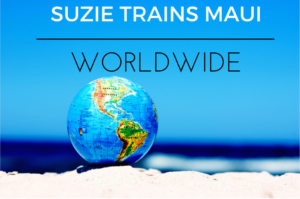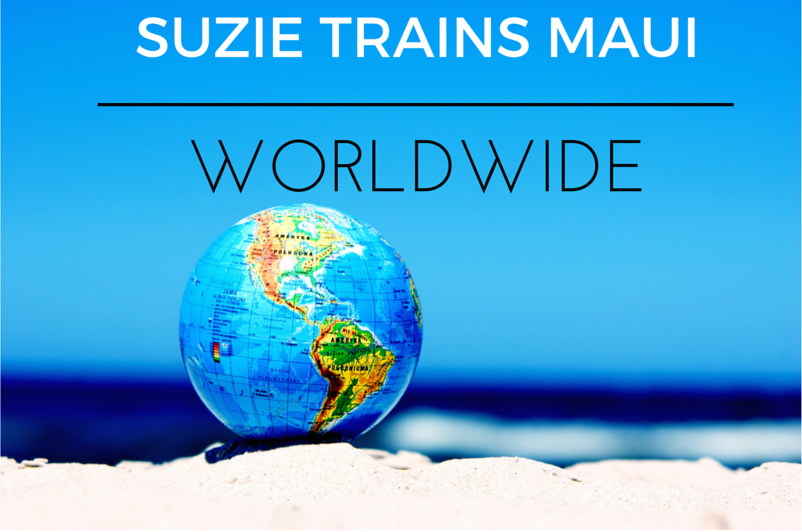 All Major Credit Cards Accepted
SUZIE TRAINS MAUI, LLC
#themindwinsfirst
Remember, "Being fit feels better…..Everything's better!"