SUP FITNESS TRAINING - SUP PERFORMANCE OPTION ONE: One Hour Professional Performance Review
QUICK ANSWERS & SOLUTIONS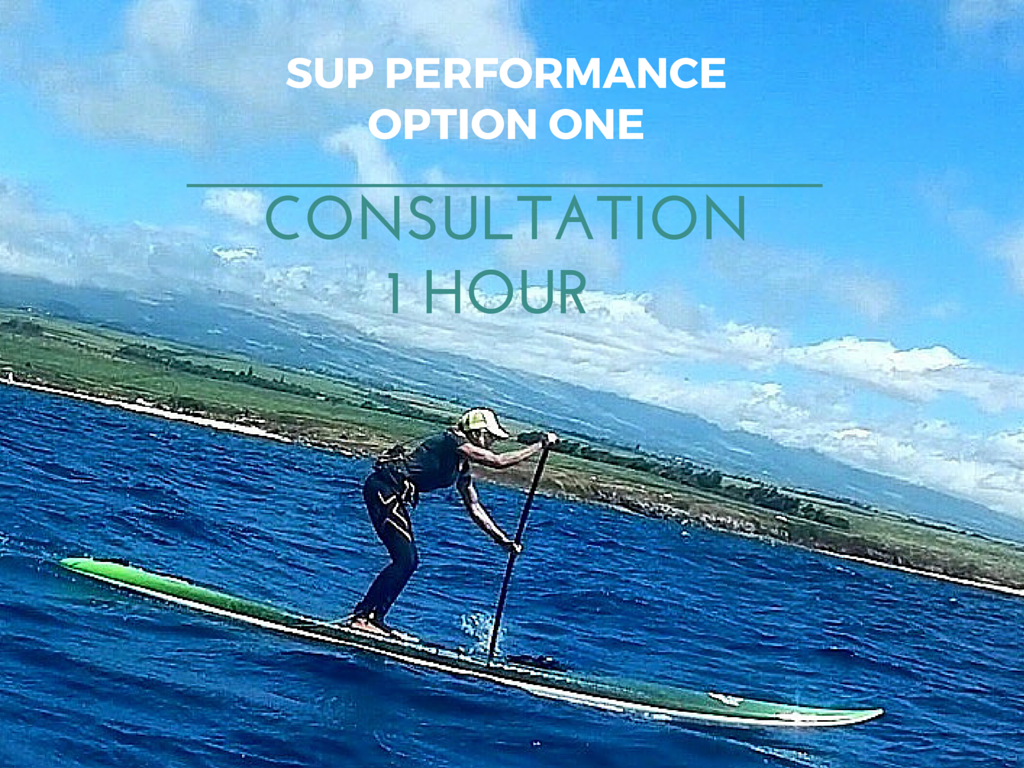 One professional structured hour via SKPYE or if on Maui, in person; – this powerful and valuable performance review is your special time to get answers and solutions:
Discover what's holding you back from 1st place?
How to taper down your training before a SUP race?
Answers to help you bust through your paddling plateaus.
Are you getting in your own way of dominating on the water?
Allow me to analyze your current SUP training program/schedule so I can make suggestions for improvement.
Learn what could be the one missing link to your current training program.
Quick training solutions/suggestions to your burning questions about SUP performance.
New to SUP? Ask all the questions you've always wanted to ask.For example, When is the best time to upgrade gear? How do you know you are ready to compete?
You select 2-3 topics of your choice.
How to prepare for your first big race.
Unsure about how to upgrade your equipment to the next level?
Learn the secrets to catching more waves.
Find out what it takes to become a downwind paddler.
How to transition to downwind paddling.
Allow me to help you set up your home gym with minimal equipment
These are such a few examples of how I am helping paddlers of all levels improve their performance.
LET'S GET STARTED SO YOU CAN GET ON THE WATER AND KICK SOME BUTT! CONTACT ME NOW
HAVING A PROFESSIONAL IN YOUR CORNER TO HELP YOU SHAPE YOUR STRATEGY, WATER TRAINING TIME, YOUR MENTAL GAME MAY BE JUST WHAT YOU NEED!
Please note I am not a certifying body or institution or trainer to train others to become a stand up paddler coach, trainer or instructor. Use of any verbiage, photos and/or illustrations of this material is prohibited.
I appreciate the integrity and professionalism that I in turn extend to others. 
I look forward to learning how I can make you stronger paddler.