Fitness and Health It's All About You and Virtual Training with Suzie Cooney Watch the Video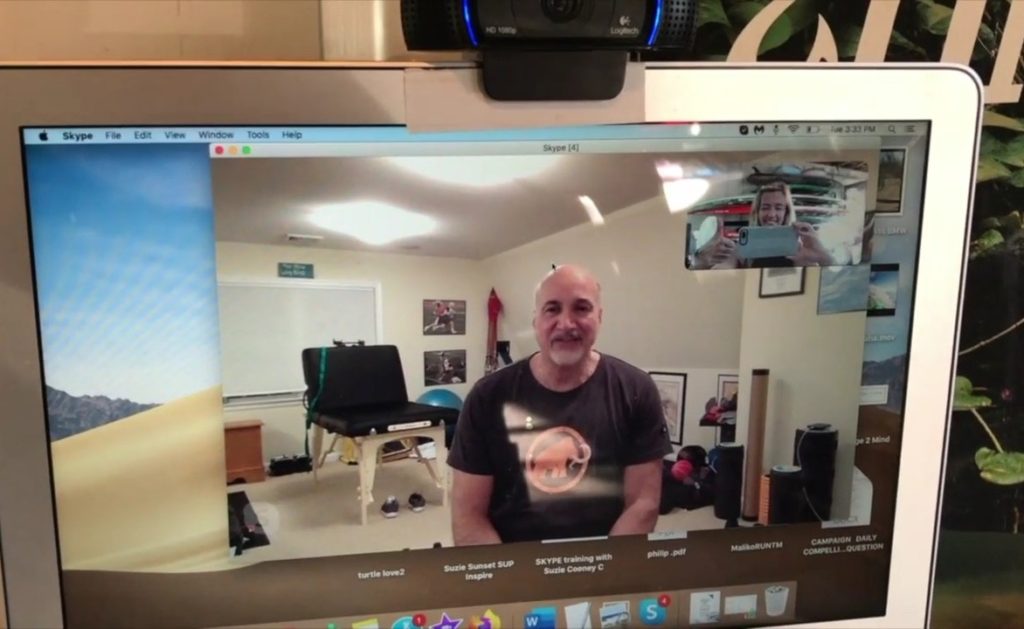 Showing up and keeping one's fitness and health a priority is not an easy task these days, especially when you're in the care giving business like my dear friend and client Mike Miranda from Connecticut. I'm so grateful to have the opportunity to work with Connecticut's top sports and trauma orthopedic surgeon, life enthusiast, father of three wonderful kids, husband to Kay (also an amazing person and care giver as a dentist) and all-around amazing human, for about three years now.
It must be noted that Mike is no average weekend SUP athlete. Everyday he wakes up and heads to his office where he may see up to 40 patients one day, then perform 6 to 8 surgeries the next and that evening, still has enough strength and energy to show up for one of my special "Suzie Cooney" workouts. Here is a list of just some of the positive and healthy benefits that Mike receives when SKYPE training with me. WATCH THE VIDEO TO LEARN MORE FROM MIKE:
IT'S ALL ABOUT YOU
MENTAL STRENGTH
PHYSICAL STRENGTH
CUSTOM WORKOUTS EVERY SESSION
ACCOUNTABILITY PARTNER
LIFE SHIFT
SUCCESS FOCUSED
FITNESS GOALS
HEALTHY EATING SUGGESTIONS
LAUGHS AND GOOD TIMES
As you can see from above these Creating a high level of trust and a strong relationship is the ultimate goal for me with everyone I train. Getting to know Mike AND training his lovely and strong wife Kay is the highlight of my week every Tuesday. Back to back work and so much fun! We've had some very difficult workouts laced with jokes and non stop laughter. Can't always be too serious.
The ultimate fun for us is when Mike and Kay come to Maui. Fun in the sun and on the ocean and we are sure to enjoy on nice meal too. The Maliko Run is the infamous stretch of open ocean downwind surfing, no stranger to Mike. Such a blast to be on the coast in big big swells together.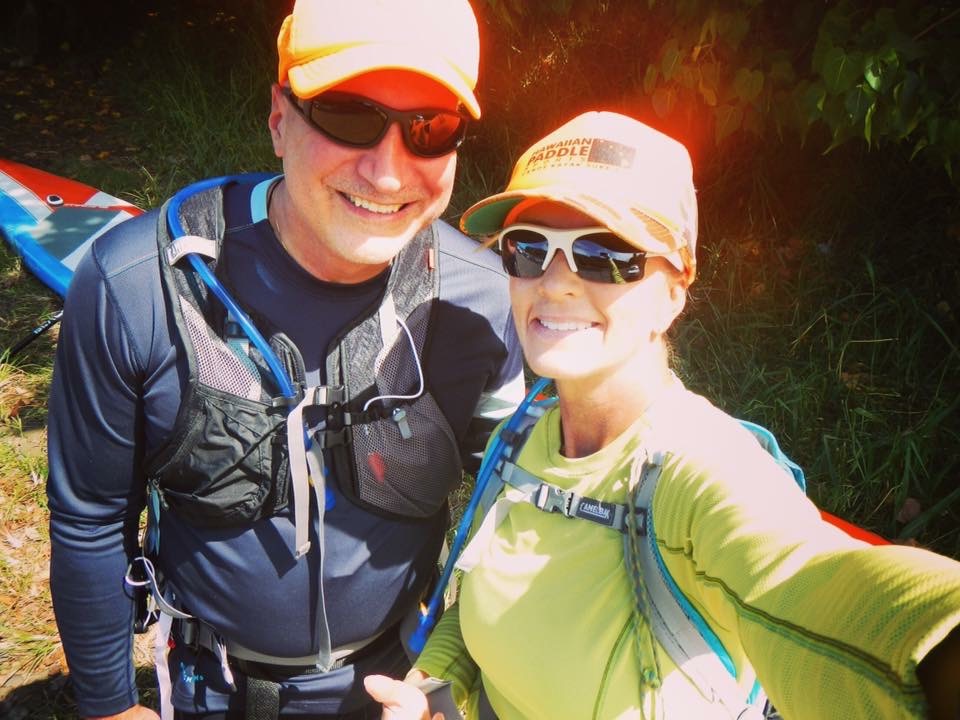 I sincerely realize how easy it is to have the days in a week disappear and it's really hard to make the time to workout and stay on a healthy routine. However, what really helps is when you make an appointment with yourself for yourself with some who really cares about you, and you know someone is looking out for your total well-being, well then it becomes less of burden. You don't need to think just show up. Just showing up is huge!
If you'd like to learn more on how you too can pave a new road to health and fitness with the amazing simple technology of SKYPE simply send me a note via my website. It's fun and easier than you think. You don't have to be a surfer, paddler or accomplished athlete.
What are you waiting for? Let's do this!!
Warmest Aloha,
Suzie Cooney
Suzie Trains Maui, LLC


Maliko Run ®


For more inspiration, surfing, SUP, music, life and more: follow me on Instagram