Book Signing on Maui with Suzie Cooney and Special Guest Dave Kalama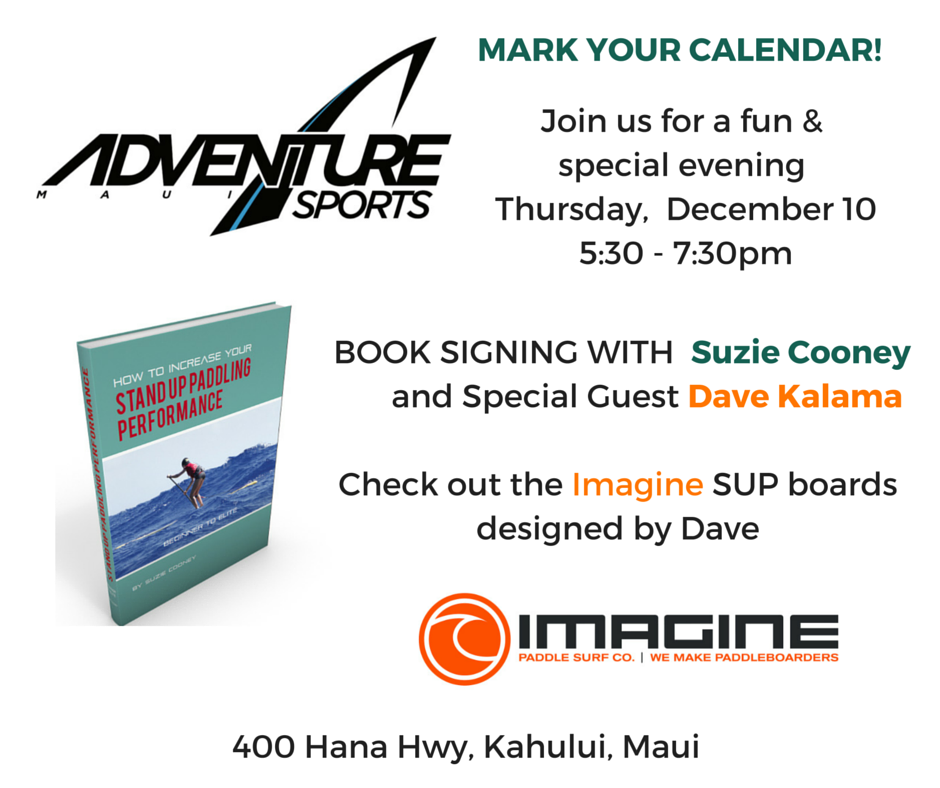 Join us for a fun evening with myself, Suzie Cooney and special guest Dave Kalama; for a book signing and a chance to check out the boards we ride designed by Dave himself. This special evening is hosted by Adventure Sports Maui, the island's premium water sport super store.
Come on down and buy my newly released book, How to Increase Your Stand Up Paddling Performance, Beginner to Elite, and I'll sign it personally for you or that special someone on your gift list.  Or if you already have one, bring it down and I'll be happy to sign it.
Check out the boards from Imagine and talk story with Dave Kalama, the designer and legend. Invite some friends and get stoked with us for the winter SUP season!
Link to Adventure Sports Maui: https://adventuresportsmaui.com/
Here's a map and directions to Adventure Sports Maui:
More about my book: https://suzietrainsmaui.com/new-book/
We look forward to seeing you there!
Suzie Cooney
Suzie Trains Maui