Aloha SUP fans around the world from Maui, where the Aloha and shakas are abundant and real. The stand up paddle world is reaching far and wide and questioning if the sport is making taking a less than Aloha turn?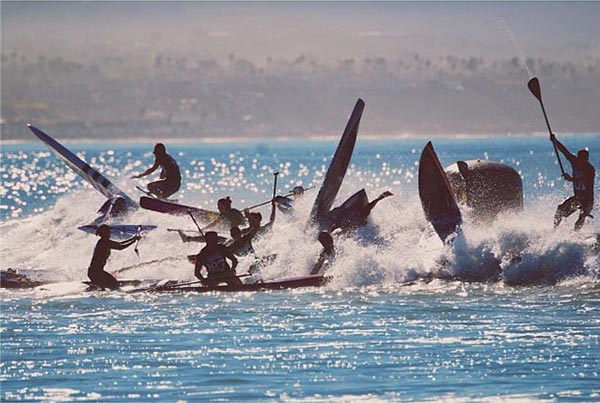 photo courtesy of StandUp Journal
It's time to weigh in and create a fellowship of awareness to help maintain the growth of the support and keep it paddling in the right direction for all to enjoy. Has the intense competition created "it's all about me" attitude? Is it all for one and all for me? Is it "okay" to ram someone's board with your paddle and look the other way at all costs?  Is the SUP industry cashing in on the chaos?
I felt compared to post this open, written letter by Mike Dobbins posted on StandUp Journal titled, "Paddleboard Aloha and Ohana, Is it A Thing of the Past?" Click here to read.  A quote that stands out
"Aloha" and "Ohana" are two Hawaiian words used in the standup paddling world daily. Along with these words, the shaka is thrown a thousand times…A sign of friendship and compassion.
Has the next generation of paddlers forgotten the meaning of these words, or even been taught the meaning? The shaka sign seems to be no more than a photo prop anymore!
Most by now know of the poor sportsmanlike conduct displayed at the BOP 2014 this year, where the fight for 1st place was taken a bit too far.
I encourage you to read and share your thoughts.  More importantly share a sincere smile and embrace everyone you meet while paddling,  everywhere in the world.  It goes a long way and keeps the Aloha real.
Thank you for your support of the sport we all love so much and continue to spread the positives about stand up paddling. It's here to stay and so is the Aloha.
See you on the water.
Suzie Cooney
Owner of Suzie Trains Maui, LLC