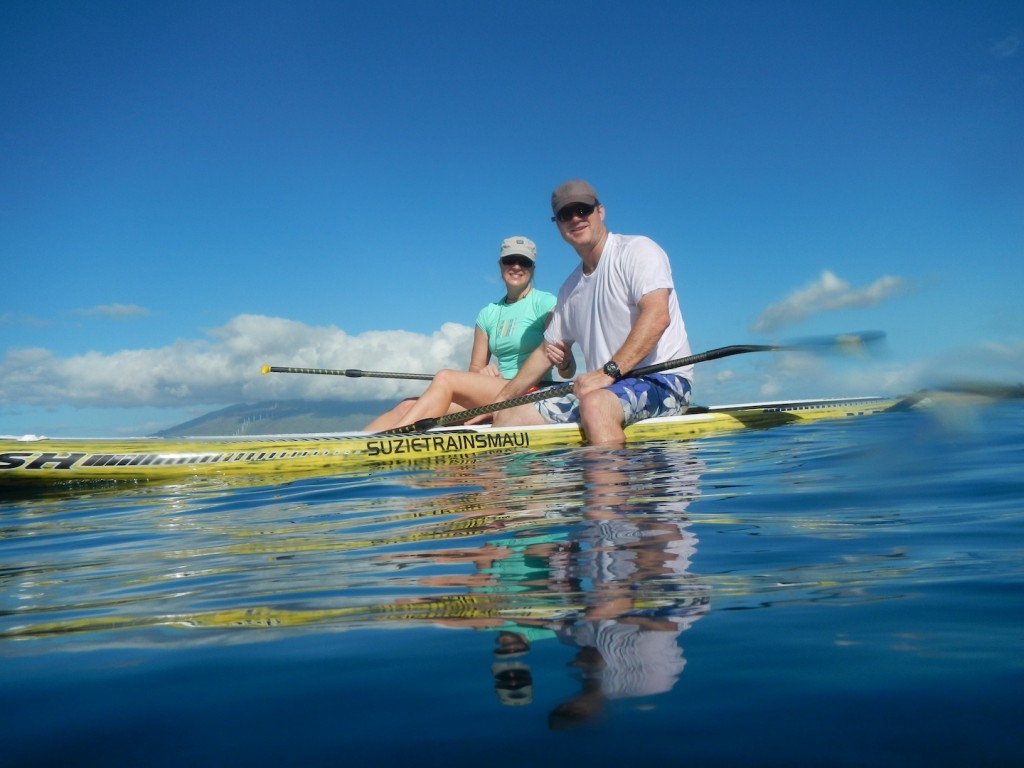 Everyone knows Maui is "no ka oi"  meaning the best; for stand up paddling.  Meet Klaus and Val from Florida visiting family here for the holiday. Their friend from  Seattle referred them to me to get some new perspective and paddling techniques Maui style. Here on Maui one either has lots of wave boards or open ocean downwind boards and some of us lucky enough to have both. Since they haven't gotten into wave paddling yet,  I decided to put them each on a 14ft Naish Carbon Glide to get the feel of a real rocket.  They loved them.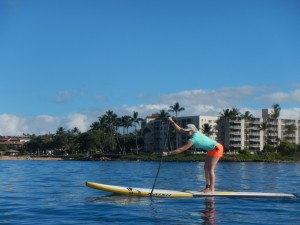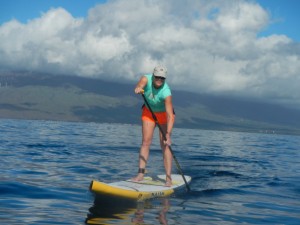 Combined with the new Naish 2014 Makani carbon and glass vario paddles, they were super stoked by their ease of use, lightness and power.  I always like to try different boards when I can so I can appreciate the finer points and lines they all have to offer for every type of paddler and/or conditions.
Later in the session, Klaus at 6'1″ was even brave enough to venture on the Javelin LE 14ft open ocean race board. It's only 23 inches wide and he handled it like a pro the first few strokes!  I think next here he wants to check out the new 26″ wide version that will offer him more stability.
Val was eager to find her power and learn a more efficient stroke and after a very short time was out paddling us! She understood all of the technical nuances she had never heard of before and was a very quick study. From understanding the proper blade entry to exit, how important it is to keep the blade up and down for maximum purchase and power and finally how to get the power she needed directly from her obliques.  She's powerful now so look out Klaus!
It's always fun to meet new paddling friends and to see them discover new ways to have even more fun and improve their paddling skills.  I hope they come back real soon.
Aloha,
Suzie Cooney