The Biggest Downwind Event & Race in the World: MAY 11 -12TH, 2013 
The 5th Annual OluKai Ho'olaule'a 
REGISTER NOW HERE! Sign up before May 4th and receive a free pair of premium OluKai sandals.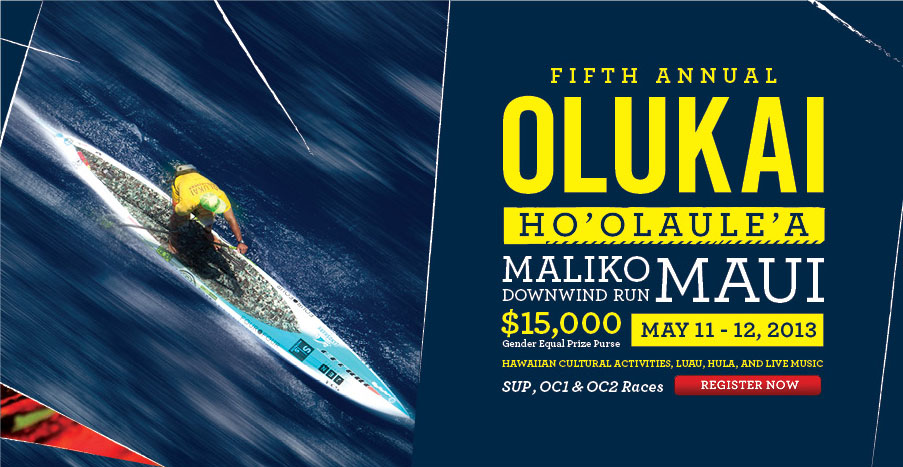 Ho'olaule'a – literally, it means "celebration", but for us, it's also an expression of gratitude. Each May, we hold our interpretation of this storied Hawaiian tradition on Maui's north shore. The event blends elite competition with family-friendly cultural activities and gathers some of the world's best SUP, OC1 & OC2 paddlers to race the legendary 8-mile Maliko downwind run. Friends and families come together to enjoy canoe sailing and surfing, ancient Hawaiian games, traditional luau, hula, and live music. We take this opportunity to recognize and honor our 'Ohana Giveback partners, as the community shares collective gifts of time, energy, and spirit.
I hope to see you there!
Suzie Cooney
Owner of Suzie Trains Maui

Be the first to know of all the exciting news and tips from Suzie Trains Maui and sign up now for our E newsletter. Private and confidential sign up: