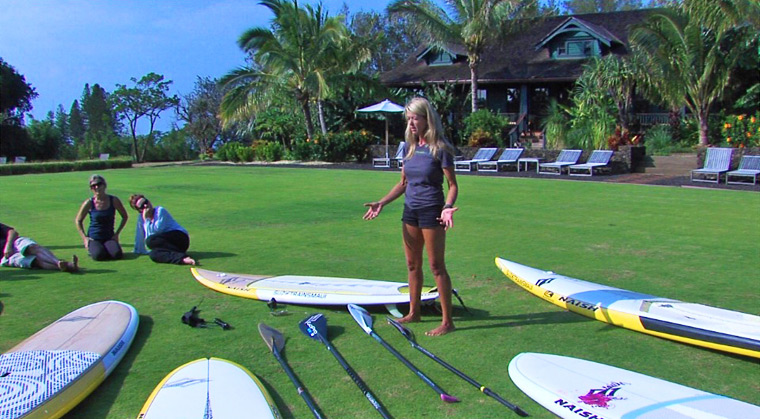 Maui, HI
November 27, 2012
Stand up paddlers of all skill levels gathered on the serene grounds of Lumeria Maui on November 3rd for the SUP Pro Talk Workshop with Suzie Cooney. The educational (and fun!) land-based event touched on many important topics for paddlers, including the health benefits of SUP, water safety and ocean preparedness, SUP fitness techniques and training demos, and equipment reviews.
Clay Everline, M.D., co-author of the Surf Survival Health Hand Book, was on hand with a valuable lecture on First Aid, and pro paddler, Jeremy Riggs, heated the afternoon up with his tips on downwind paddling. Suzie Cooney, as charming as ever, kept the crowd entertained and engaged with her informative and "hands on" teaching style.
The big winner of the day was the organization Bring Change 2 Mind, as 90% of the event's proceeds went to supporting the group's fight to erase the stigma and discrimination of mental illness. The organization, founded by actress Glenn Close, provides educational material and a meeting place for a broad coalition of organizations that provide service, screening, information, support and treatment of mental illness.
Suzie shares:
"We were thrilled to sell out three months in advance. That really confirmed to me that people are eager to learn and support the sport. I'm a big advocate of those dealing with mental illness, so I wanted to spread the word about the organization I support, Bring Change 2 Mind.org.
Clay Everline, M.D. was very informative and entertaining, as was Jeremy Riggs, our local downwind pro who shared some of his helpful tips. The participants had great questions, which was helpful for the entire audience!
The event supporters and sponsors including, Naish, Kaenon Polarized Eyewear, Indo Board Balance Trainer, Pocket Fuel Naturals, Scosche Health & Fitness and CamelBak Hydration Packs, were all very generous in providing some great raffle prizes. People were stoked to win products that compliment their SUP lifestyle." -Suzie Cooney, CPT, owner of Suzie Trains Maui, LLC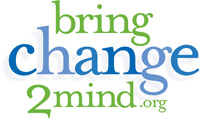 For more information about Bring Change 2 Mind, visit: bringchange2mind.org
For more Stand Up Paddling Fitness Techniques, Success Stories, Workouts and Upcoming Events, visit: standuppaddlingfitness.com
no images were found