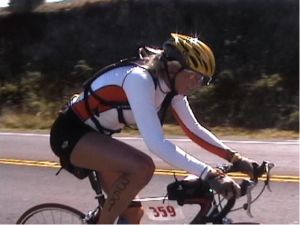 I'd like to introduce to you a dear friend and client and Maui photographer, Simone Reddingius.  Simone is a wonderful athlete who is passionate about surfing and cycling. Simone trains with me and we work on upper body conditioning for surfing, and balance training for carving strength. I like to challenge her on the new INDO Board Gigante and recenly she hopped on the super fast Vew Do Board. 
She is also a very strong cyclist who has conquered Maui's prestigious race, Cycle to the Sun. Her best, last race time was to the crater was 4:33:50, second place in her age div. which was 40-49 year-2004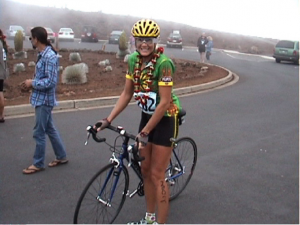 She can also be seen hang'n ten on the nose at our local breaks. Her best surf contest wins were: Malibu 2001, Malibu 2005, Malibu 2006 all Masters division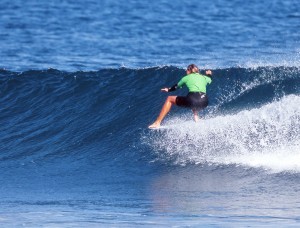 Ripp'n at Lane's
Simone is focused in the gym and it sure shows on the water. Surfing with Simone is a blast but I wouldn't want to compete against her. She has drive and gets in the zone. I've seen her climb the crater and drop in on some good size swells.
I think surfers who cross train with road biking have a huge advantage. Strong legs will last longer and help on heavy wave days. Cycling of course helps build great cardio and body endurance.
Look down the line here on the N. Shore, or behind you next time you ride up the crater, Simone might just happen to be there!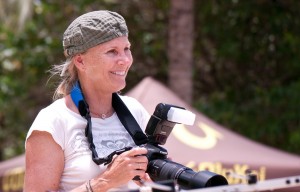 Simone is also a talented photographer and designs jewelry. Check out  her beautiful and action packed photos at :

https://www.flickr.com/photos/by-simone/
Suzie Cooney, CPT  Suzie Trains Maui     
Live it, ride and don't close your eyes and smile big.