FOR IMMEDIATE RELEASE
September 28, 2015

Imagine Surf is proud to announce that we have partnered with iconic waterwoman and female SUP pioneer Suzie Cooney. Suzie will be joining the Imagine family as a brand ambassador and will be using Imagine Surf boards and equipment to continue to promote the sport of SUP and the lifestyle that Suzie lives.
"To me Suzie Cooney, epitomizes everything that Imagine stands for. Authenticity, ethics and a youthful sense of adventure. " Says Dave Kalama, Imagine Surf's head designer and SUP pioneer "I admire her enthusiasm to share and teach all things stand up paddling, including the physical training aspect. Suzie will be a great addition to the Imagine family".
"Bringing Suzie into the fold of the company further demonstrates Imagine Surfs commitment to sharing this incredible sport and lifestyle we call Stand Up Paddling" says Adam Cumming, Brand Manager for Imagine Surf. "Imag- ine Surf's tagline, We Make Paddleboarders, is a statement that embodies who we are as a brand and why we build boards. Suzie Cooney echo's this statement and is reflected in what she does in the stand up paddling com- munity. Sharing, Teaching, Coaching, Educating and Inspiring people in and out of the water".
"I am so happy to be welcomed by Dave Kalama and the Imagine Surf family. It's very exciting to ride Dave's designs and feel how each model responds. All I can say is, "wow". From waves to downwinding to the simple pleasures of cruising with friends and for coaching others; I'm very stoked and proud to partner with Imagine Surf. They offer such an expansive and quality selection to ride. Most of all I love their philosophy that truly embraces everyone. I look forward to sharing how these boards will help me to make everyone feel welcome in the sport as well as help people find their power at all levels paddling."
More about Suzie Cooney
Suzie Cooney is known as one of the early female pioneers in stand up paddling. She is a SUP athlete, author, a global figure and fitness authority for the sport of stand up paddling since it's early development in 2008 and has been writing articles for books, magazines and continues to share on her personal blog. For more information on Suzie Cooney visit her website www.suzietrainsmaui.com
More about Imagine Surf
Imagine Surf was established in 2006 by a handful of surfers and paddlers. Paddleboarding is all we do. Our boards are not just things we sell to make a living, they are a part of us. We all paddle and share a common philosophy to make Paddleboarding accessible. Our tag line "We make Paddleboarders" is the cornerstone of this philosophy. This is reflected in every board we build from affordable durable entry level construction and designs to the highest end surf and racing shapes. We are very fortunate to have a true Iconic Waterman, SUP pioneer and board designer Dave Kalama as an integral part of our team ensuring each Imagine board is designed, tested and proven before we put it into production. For more information on Imagine Surf visit www.imaginesurf.com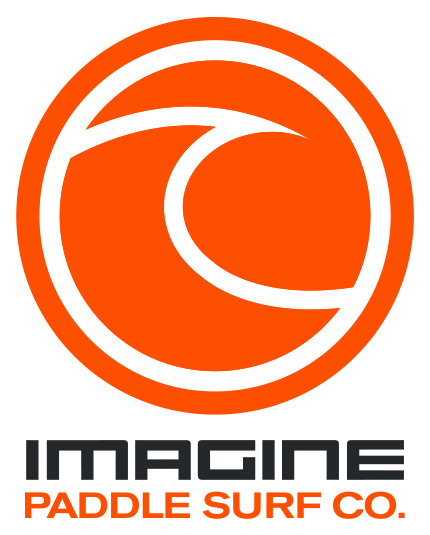 For more information on Imagine Surf click here.