From Bluesmiths: LINK HERE
Suzie Cooney – Professional Ocean Athlete & Personal Trainer – Joins Bluesmiths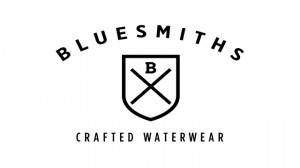 "I am very impressed with this high quality ocean garment. With Maui as our playground and testing ground, I put this paddling shirt to the test, time and time again.  Paddling downwind Maliko runs, distance, wave riding, or just cruising and training, I'm protected, I get performance and I love how it feels and looks. "
We're excited to let you know that long-term friend and all-around stand-up paddle (SUP) and fitness guru, Suzie Cooney, will be working with us a key member of our R&D test crew.
Suzie is one of the most dedicated and enthusiastic ocean athletes we know. As a sponsored paddle-boarder and windsurfer (Naish) as well as a deeply experienced personal trainer, Suzie has lots of research and development credentials.
The way we see it, if we build gear that really works for Suzie's ultra-amphibious, active lifestyle, we will remain on-track in our quest to develop the hardest-working, most versatile waterwear on the planet.
Suzie has been testing our gear for some time now. In these photos, she's wearing The Kanaha Hydrophobic Ocean Shirt.
Learn more about our hydrophobic shirts here and see more photos. Click here
Welcome to the team, Suzie!
Aloha,
Bluesmiths / JS
Photos: Berthuot | Visuals
Sign up for your FREE Suzie Trains Maui Email Newsletter