Aloha and welcome to the Suzie Trains Maui Blog

The topic of shedding or losing weight is nothing new. So why then does everyone search for the quick fix or the one diet, magic shake , new trend, or little pill to solve this to do this for them ? That alone is a huge case study on the psychology of human behavior.
People assume that if you're fit and healthy that it's easy as I hear a barrage of reasons of why someone can't lose weight. It's simple, the bottom line, deep deep truth is, they're not ready or don't want to. I realize I'm putting myself out on a limb when I make a statement like this, but you're still reading and you might be thinking, wow, how awful of me to say this.
I've heard it all, about the "why's"  the "yeah buts" and "if onlys" to last me a life time. Just like I'm probably shocking you with my direct writing of my opinion here, as I normally am quite conservative in my blog entries. Now I am a compassionate and caring fitness professional and I do know first hand from my own experiences with illness and medical conditions, that sometimes medications or other real health matters offer a true layer of challenge that needs to be treated and approached in a different manner.
There is a pot of gold at the end of this rainbow and the pot of gold is your health. But the clients I help and train are truly successful and will do anything and everything I suggest 100%, not half way, because they know I've been there. I walk the talk and I know what it's like to be down and not as fit as I'm supposed to be.
If you didn't know this about me, I'm the trainer who broke her legs in April of 2009 only to be in a wheelchair for three months, completely atrophied from the waist down, and still train from my wheelchair. My body changed, turned to mush, but the inside of my heart and brain did not. I did not give up and I was committed to myself and my clients more than ever. I had the fire.
What is your fire?
We often need a jolt to really shock us out of unhealthy habits or help us make that mind shift. What can sometimes happen is an unexpected health event, such as a heart attack, or blood clot or maybe a diabetic episode, or like me a stumble that ends up badly.
Your health matters and so do you as a person. I'm not saying this will happen to you, and I'm not saying you should wait until something of this nature happens. Please avoid these health events. There is a lot of life to live so please start right now!
Take the reigns, and take charge of your life. Think of the possibilities of how your life would look and feel in so many ways when you decide to do just that. Notice I didn't use the word "if." ?  Toss the Kleenex and wipe your tears of frustration and keep reading.
Shedding weight is more than just dieting, one has to be really ready so the results can be real and for life.  And by the way, dieting doesn't work. It's a word that causes us to fail.  So starting today, please take the word "diet" out of your vocabulary and replace it with simply "better food choices."
Support in your corner is usually your own team of health professionals, loving friends and family; there to cheer you on and hold you up when you hit a bump in the road or feel you can't go on.  No one expects you to do it alone, so reach out and ask for help. So here are my tips to help you get started:
Ten Tips To Help You Start Shedding Weight for Good
1. Make the decision – Just do it and commit.
2. Get a full physical from your physician and ask for a full blood work up.
3. Find a qualified, certified, personal trainer in your area that will be there for you in and out of the studio. You need someone to help you safely plot your training course that encourages you and makes you accountable. In my opinion trainers ( some are qualified ) are not fully qualified to monitor your nutritional needs and often are out of their scope of practice, so best to ask if they are RDs a Registered Dietitian. The best combination is to have both working together in your behalf. Trainers can offer great nutritional resources and offer fabulous guidance. I am certified by NASM.
4. Pretend you are flying at 10,000 feet above your life now, then zoom up to 20,000 and envision what you see yourself doing after you've shed the weight. What does that new life look like to you?  What are you wearing? What sport are you enjoying? Notice yourself smiling!
5. Get in the mind set that this will be work, it will be sweat and it will be being very uncomfortable 80% of the time when you train. If it isn't you will not get the results. The remaining 20% of the time is you strutting around in your new, strong healthy body!
6. Allow for the normal ups and downs and side-way moments, but keep them brief pull up your shorts

and keep moving. Surround yourself with people that inspire you, motivate you and make you happy. Shake the ones that are energy suckers, lazy or are negative Nellies.
7. Go Public: Tell the world, your friends and especially your family that you need them to support and help you not sabotage you. Expect some to feel intimidated and uncomfortable. This is not your problem, don't take their stuff on. Having the world know your desires really makes it real. For example, start a blog, or make a FaceBook Page and let others cheer you on. You'll help others too!
8. Toss away all the clothes you never want to see again, also known as "fat" clothes. Get rid of them now. This is a crutch tactic I see time and time again as a fall back just in case. In case of what?  You need to use your pants as a hot air balloon experiment. Get rid of them now
9. Take photos and measurements, make copies. Put them in your car, on the refrigerator, on your closet door. Photos do motivate. Take another set of photos six months from there. Weigh yourself once week not every day.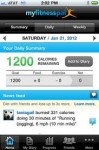 10. Start a daily food journal and do it religiously for 21 days. Guess what though, if you don't enter each item you are only cheating yourself. My clients who really really do this well with every single entry recorded lose 50% of the weight faster than those who don't.  There are great food diaries online or even better, phone apps to help you.
Every person is unique and has different needs, desires and goals. Being a healthy person is in your reach. Ask yourself what is getting in  your way of losing the weight you need? Is it as simple as, "you"?
The world is hard enough these days but the one thing we do have control over is our body. There is no time to waste,  your life is waiting for you!
We'd love to hear from you about your successes and how you've made a healthy life change. What was your "fire" that helped you make that life decision?
Quick resources to help you get started: Some of my clients use MyFitnessPal phone app. It auto populates and is easy and fun and I love to see the results of their hard work.   I also like Fit Day phone app.
Mahalo for stopping by and may good health find you. I wish you the best.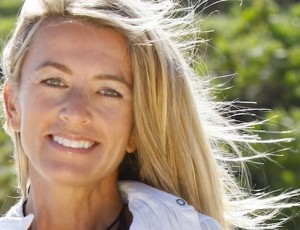 Suzie Cooney, CPT
Owner of Suzie Trains Maui, LLC
Suzie is available for consolations and personal training on the island of Maui, Hawaii. She is also successfully coaching folks from around the world via SKYPE. Feel free to contact her through this website for more information. Don't miss more great tips. Sign up today!