A big win for our Naish SUP teammate Kai Lenny from Maui, Hawaii, who won the prestigious the Battle of the Paddle in Dana Point, California; demonstrates his talents many times over with one of the thickest line ups of amazing SUP athletes from around the globe.
Below is a video snippet of Kai Lenny  and "the buoy turn", provided to us by
Distressed Mullet;
that has people shaking their heads!
For full race results click here.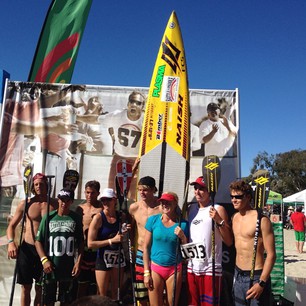 Congratulations to the entire Naish SUP Team for doing a stellar job and making the podium rock. Wow, it's such an inspiration to paddle and train with you all.
I hope this inspires all of you to practice your buoy turns!
Aloha, and see you on the water.
Suzie Cooney, CPT
Suzie Trains Maui, LLC