Creating New Ocean Ambassadors on Maui with Suzie Cooney and The Westin Maui Resort and Spa
The Westin Maui Resport and Spa Waterwoman Event with Suzie Cooney

March 29, 2019
MAUI, Hawaii
These smiles. Meet one of our many, newest ocean ambassadors who participated last Friday with me at The Westin Maui Resort and Spa Waterwoman Event with Suzie Cooney; celebrating Malama Ke Kai Ka'anapali. It was supported by Amanda Emmes Photography and RAW Elements USA reef and ocean safe sunscreen, and many more! I was especially thrilled to be surprised by my dear friend Olympic paddle coach great Larry Cain and his awesome girlfriend Claire.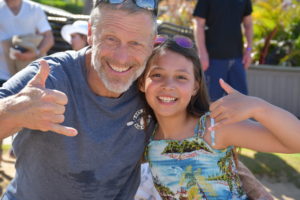 Fresh pineapple mango whips were served along with super delicious fresh, healthy juices out on the main beach front lawn for their guests and for the public to enjoy.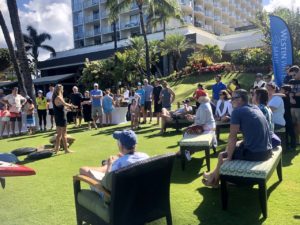 We talked about the importance of being an ocean and reef, and Maui ambassador and the important responsibility that goes with it, along with the many different ways one can lead by example. As a rule I always spend 15 minutes before or after I play or work on the ocean, picking up trash and plastic. I stressed it is simply a way of life now that we must all do our part. Not everyone is aware of the hazards that microplastics present to all ocean life.
Next I gathered a few to help demonstrate how anyone can be a strong paddler, surfer or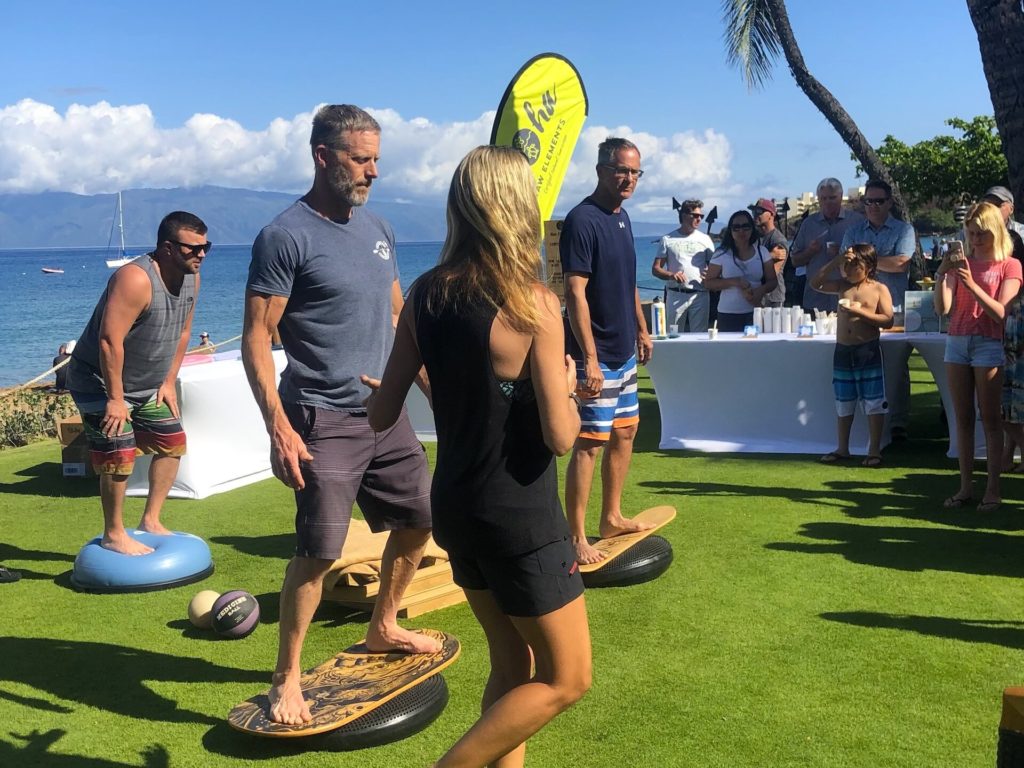 water person by having a little fun on my training gear by Indo Board Balance Trainer. I always say, "If you want to be as strong as the ocean demands.. it starts in the mind and on land first." #themindwinsfirst.

Then the best part, our beach cleanup and each person got cool special clean up bags they could keep and awesome prizes were given to those who picked up the most trash.

So much Aloha today! Keep an eye out for more to come! Also great to have Matthew Murasko from Enjoy the Maui LIfe and Jen Russo attending.
Let's keep our ocean and beaches clean. We only have one ocean.
The Westin Maui Resort and Spa
Learn more about reef safe RAW ELEMENTSUSA
Other supporters: Black Project SUP, Maliko Run® , Kaenon BLUESMITHS
Photo Credit Lisa Schell
Mahalo, Suzie Cooney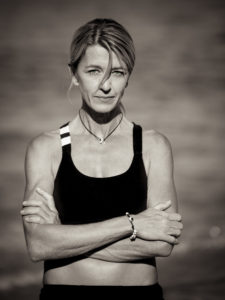 Suzie Trains Maui, LLC. For Public Speaking Events, Coaching, Open Ocean Surf Training and Lifestyle Modeling, contact me via this website.
Follow me on Instagram: https://www.instagram.com/suzie_cooney/