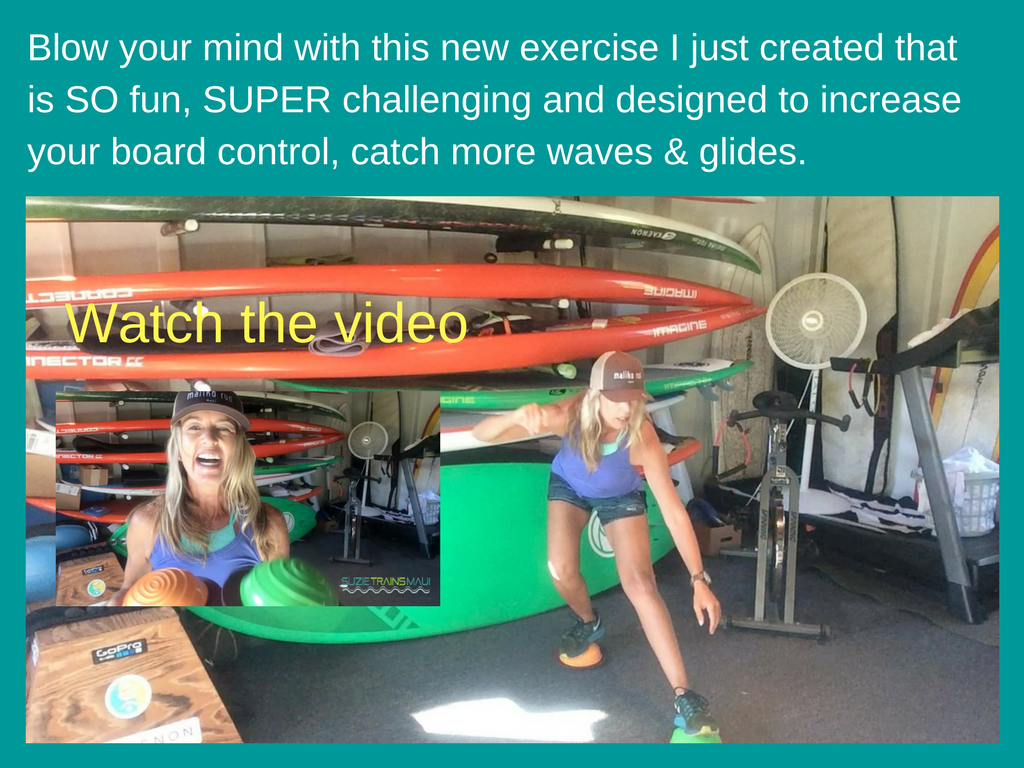 Balance and Leg Strength Exercise For Surfers and Stand Up Paddlers. I've just developed this new, super fun and challenging exercise, designed to help you increase your leg strength while dynamically balancing on two balance pods on top of Glide plates. ( Note a plastic plate or paper plate may work too)
The results = more board control, more speed down the face and a no fail "stick" factor so you can ride more waves and catch more glides.
This balance and leg strength exercise is a bit challenging so take your time and really perfect it. You can do perhaps 2-3 sets of 10 regular foot forward or goofy foot for do both.
It will also help you brain fire at rapid speed as you lower your stance. Try holding each rep for 2 – 5 seconds. I call it being in the "Green Room"!
This is great for surfers, stand up paddlers or anyone seeking to improve their balance, leg strength or both.
Have fun and see you on the water!
WHERE TO GET THE BALANCE PODS – I found these at Target – Champion9
Watch and learn from more of my videos here: https://suzietrainsmaui.com/sup-training-videos-with-suzie-cooney/
Also, don't miss my BIGGEST release since my book: 3 Pro Level Training Tips for this SUP Season HUGE https://suzietrainsmaui.com/pro-level-winning-training-tips-sup-season/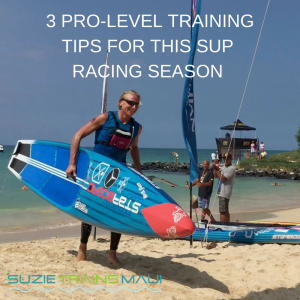 Suzie Cooney