Getting Back to the Ocean for StandUp Journal by Suzie Cooney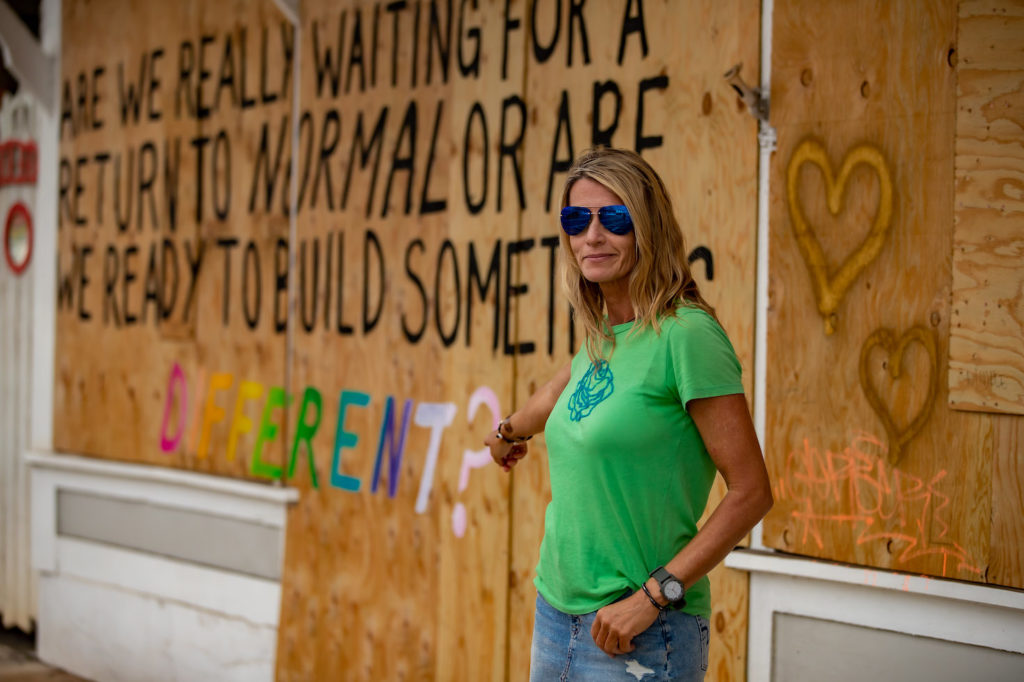 "Getting Back to the Ocean" with the help from the world's first water magazine Standup Journal. It was an honor to write and contribute to their incredible fall issue edition. It was literally the catalyst which helped me get out of my way, my funk, my low level of depression and get back to the water, my love, my work my passion.
Being on Maui dealing with Covid-19 is unique unto itself, but it's my personal journey where I hope I can help others continue forward in their mental and physical strength. Pick up a copy and dive in. See a few excerpts below.
Other life and ocean warriors in this issue include: Chuck Patterson, Annabel Anderson, Sonni Hoenscheid and more.
#themindwinsfirst
Photos by Blake Hill
Excerpts from the issue:
I think to myself this is like being in a real-life science fiction movie where I must write myself out of this scene. There are people out of sync shuffling in their slippers (island slang for flip flops); wandering around some wearing latex gloves putting a few things in their basket. Another character is sporting a weird welder like face shield over his red bandana mask. It's a wild "Paia" look for a guy with a pony tail, man bun thing. Kind of typical actually around here.
I've got to get out of here and fast. I'd rather be on the water paddling down Maliko catching monster glides and feeling the rush and strong push of wind at my back as I paddle hard to catch the next bump. "Why am I not out there", I ask myself? "What happened to you Cooney?" I must find my way back to the ocean.
This year is different. I'm different, Maui is different, life is different, and the ocean seems different. Besides the island and the world coming to a halt, I was also out last season due to shoulder surgery. That was hard enough not coaching and competing or simply being able to be on the water with good friends. In addition, my local, mainland and other clients from very far-away places, were super excited to come to Maui after we trained hard from fall through early spring on SKYPE; and they were primed and pumped and ready for their big Maliko Run moment. Cancelled. Their dreams, my business, my clothing line, my dreams and career, cancelled.
I've been a coach and ocean trainer for over 20 years and usually my innate inner drive and motivation is constant, pretty much all of my life. It's always been my job to be the trainer, the motivator, the coach, the athlete, and the role model for others. But when something like this pandemic, COVID stuff enters the main frame of our lives, for me at least, it sometimes feels like my self-navigation meter is stuck, or just spinning out not knowing where to point.
Now it was time for me to draw from my own advice. What's so ironic is that I've literally written an entire chapter on this subject in chapter 7 of my book, How to Increase Your Stand Up Paddling Performance, Beginner to Elite; and poignantly titled, "The Mental Part."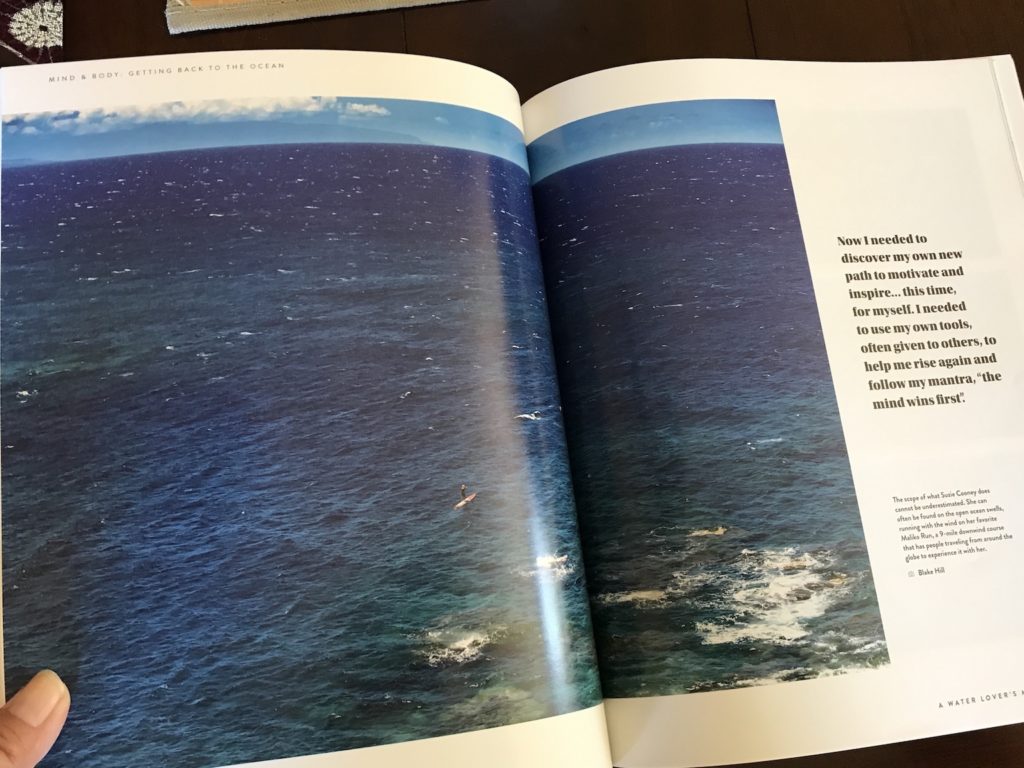 I needed to discover my own new path to motivate and inspire myself. I needed to use my own tools that I often give others to rise again because as my mantra goes, "the mind wins first".
My theory in training and coaching around my concept of "the mind wins first", is that when the mind is set to achieve a particular task or desired result with a laser focus so powerful it can burn a hole in the center of the earth, the only choice for your body is to follow and deliver the desired outcome without fail. Hence the hashtag I often use, #themindwinsfirst
++++++++
I hope you're able to grab this issue. It's truly amazing and inspiring.
From the Standup Journal FALL ISSUE: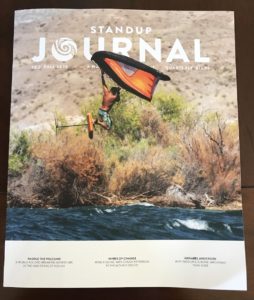 The FALL 2020 issue of Standup Journal is a dedication to "the WHY" we love watersports., how they impact us and how they save us in times of challenge. In this issue, world champion SUP racers give their perspective on life & work balance. Annabel Anderson explores her history with paddling in her article "Why Paddling Matters More than Ever" and Sonni Honscheid reflects on her artwork as the perfect balance to her extreme athletic training in "Art of a Champion." Read how Costa Rica's Blue Zone Surf & Foil Camp head coach Chase Kosterlitz finds himself in the freedom and flow of foiling. Celebrated trainer Suzie Cooney shares how she pulled herself out of a COVID-born depression by giving her time & energy back to the ocean. Get ready to get amped by the laughter of waterman Chuck Patterson's voice in "Winds of Change" on how mastering a new watersport supercharged his stoke on a recent wing foiling trip to Baja. You'll see how surfer Dominique Miller overcomes the hardship of her youth in order to compete on both the APP and WSL World Tours. And, dive into "The West Side" with Steve West as he reaffirms his commitment to surfing after almost 50 years in the water.
Mahalo SUP Journal fam for giving me this opportunity to share how important the water is for me and probably for others.
Suzie Cooney
Suzie Trains Maui, LLC
Follow me on INSTAGRAM: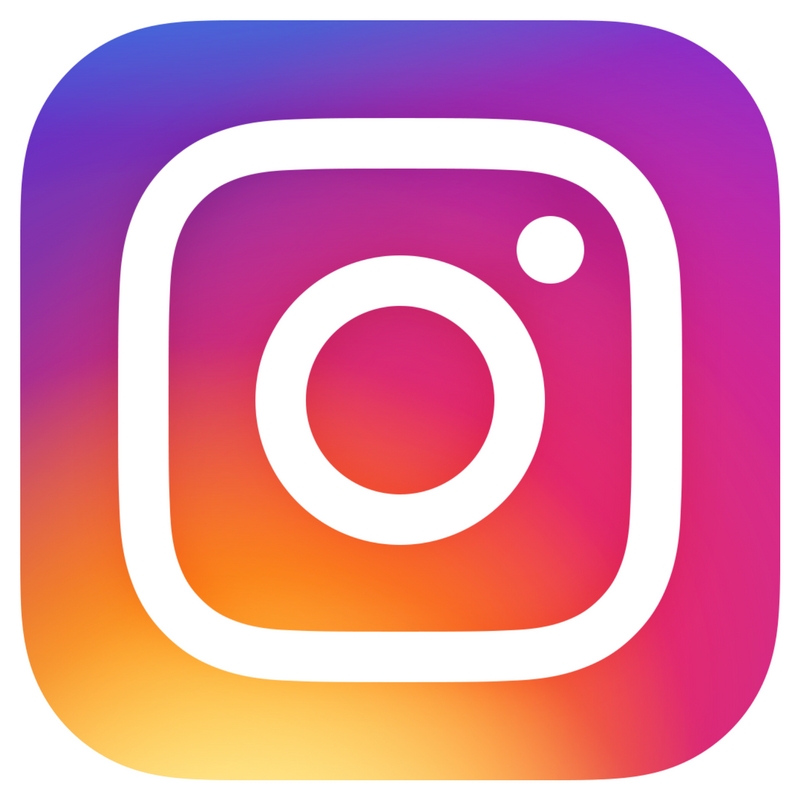 Follow me on FACEBOOK: