OluKai Demo Day Training Session Video
with Suzie Cooney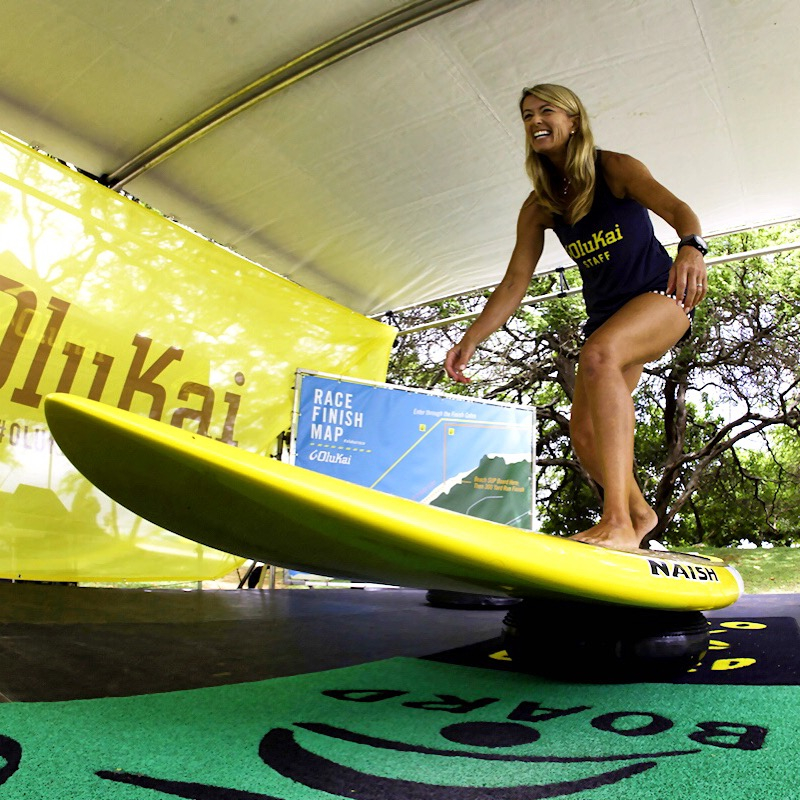 The OluKai Demo Day Training Session Video with Suzie Cooney is below for you to enjoy!
What a really fun addition to add to our venue for our first OluKai Demo Day that was held this past Friday May 1st, 2015 at Kanaha Beach Park.  I was really stoked to have Dave Kalama and Connor Baxter on stage to help me demonstrate a few exercises to help show how one can be a stronger paddler.
The focus on this part of the Demo Day was to help people learn about how to be an all dimensional paddler and train and think about training specifically for SUP and OC1, and to learn how to improve one's paddling posture and lastly how to increase one's mental toughness as a competitor on the water and in life.
This lecture and training video discusses the following three topics:
1. What it means to be an all dimensional paddler and how to train in a new way. I provided several exercises from beginning to advanced. ( See Dave Kalama and Connor Baxter perform a few too )
2. What are the common injuries we see in stand up paddling and OC1 racing and how to manage them. Here I offer a few tips on how to manage some of the nagging injuries that challenge many paddlers at all levels.
3. How can you become a more mentally tough paddler on and off the water? What does it mean to mentally tough? In this final segment I share what the pros do to get through  very difficult times and how they maintain their mental and physical composure.
There is much more to learn about this topics so please stay tuned for my book coming out soon where I will expand on greater detail.
Here are a few shots taken by Dylan Ross:
Mahalo for coming by my website and a big thank you to Dave Kalama and Connor Baxter for making it extra entertaining and fun.
I'd also like to thank the folks at OluKai for allowing me to share the stage to help our participants gain more knowledge the ocean sports we love.
If you'd like to train with me while you are on Maui or via SKYPE, you can contact me through this website.
Aloha,
Suzie Cooney
Owner of Suzie Trains Maui