Outdoor Training Session on Maui with Suzie Cooney
and Adventure IO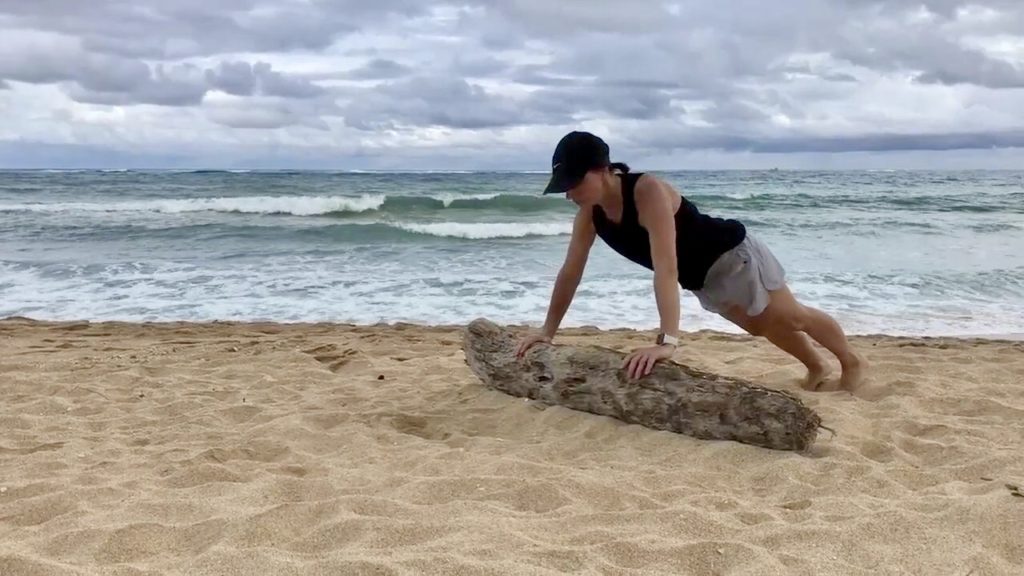 VIDEO BELOW
MAUI, Hawaii
Getting prepared for one of my outdoor training adventures here on Maui is so much fun and exciting. It really love it. No matter what level of fitness someone has I can make this session catered to your specific likes and needs.
Sprecklesville, Paia Wednesday, February 5th; it's a cloudy crisp cool day on the North shore of Maui and our time to meet and train is 7:30am. I'm very excited to meet and train Kim Mckee, as she is one fit mom, snow board instructor, surfer and all around amazing woman, who happens to enjoy the sport and adventure experiences through a company I work with, Adventure IO.
View this post on Instagram
I have to say technology is cool when you can pull up an app and select adventures from all over the world from sand to snow and "go with a pro". I offer several adventure style fitness, sup, downwind surfing experiences for those who belong to Adventure IO and I'm super stoked to be affiliated.
We were dodging a cold front and a big rain system due in at any minute. We had the perfect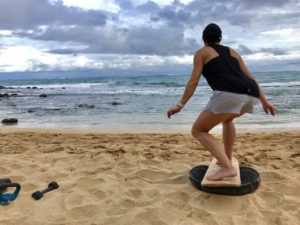 window to allow me to give Kim my VIP experience on one of our most beautiful beaches on Maui. I like to use the natural outdoors Maui provides as equipment and a few other pieces of gear like the IndoBoard Pro Kicktail and the Gigante cushion, and maybe a few coconuts here and there, some resistance bands and a lot of imagination.
From running up "booty hill" backwards, to sprint running in the sand to surfing on the edge of the water, testing all the brain and nervous system power she has. It was a BLAST!! We covered everything from core training, to cardio and more. She was seriously awesome.
If you're seeking an outdoor training adventure session with me on Maui, or on SKYPE, contact me via this website.
In Aloha and strength,
Suzie Cooney
For exciting photos, training tips and more, follow me on Instagram: