Maui, Hawaii (PRWEB) August 24, 2012   PLEASE NOTE: We've Added One More Hour  1-4pm…
THIS EVENT IS SOLD OUT
Stand Up Paddle Pro Talk with Suzie Cooney at Lumeria Maui November 3, 2012
Join Suzie Cooney owner of Suzie Trains Maui, Naish SUP Team Rider and guru SUP Fitness Training Expert for an informative "hands on" workshop and up your SUP performance. All levels of paddlers welcome.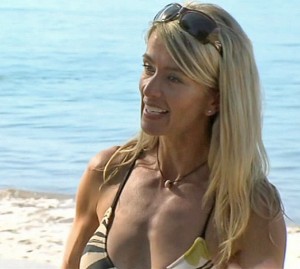 Suzie Cooney, CPT owner of Suzie Trains Maui & Naish SUP Team Rider
"Stand up paddling provides amazing health benefits and will change your life. Hop aboard and discover the sport that is globally growing in every community and on every body of water."
Maui is the perfect location for this unique venue as it is a popular destination where stand up paddling, also referred to as SUP, allows for people to enjoy and experience the fastest growing water sport in the world. People from all over, all ages and any level of fitness travel to Maui where the waves are plenty, with big open ocean swells and warm tropical waters that offer amazing paddling adventures.
Discover the health benefits of stand up paddling and learn new fitness training techniques designed specifically to increase your performance.
The workshop topics will include:
Preparing Your Body for the sport of Stand Up Paddling
Ocean Preparedness & Water Safety
Preparing for the famous Maui Maliko Downwinders
Equipment and Gear Review: Boards provided by Naish International
SUP Techniques – Fine Tuning Your Skills – Finding your "power" in your stroke
SUP Fitness Training Demos and Group Participation
Meet new padding friends and join the fun. Giveaways and Drawings for those who attend.
Supporting sponsors: Naish International, lndoBoard Balance Trainer, Kaenon Polarized Eyewear & PocketFuel Naturals
Cost: $20 per person Prepaid reservations required. No refunds.
Hurry, space is very limited. Register HERE
A portion of your registration fee supports Bring Change 2Mind.org, an organization working to eradicate the stigma and discrimination surrounding mental illness. Additional donations are glady accepted.