Protein Solution: Simple Delicious Baked Tofu with Tamari Seasoning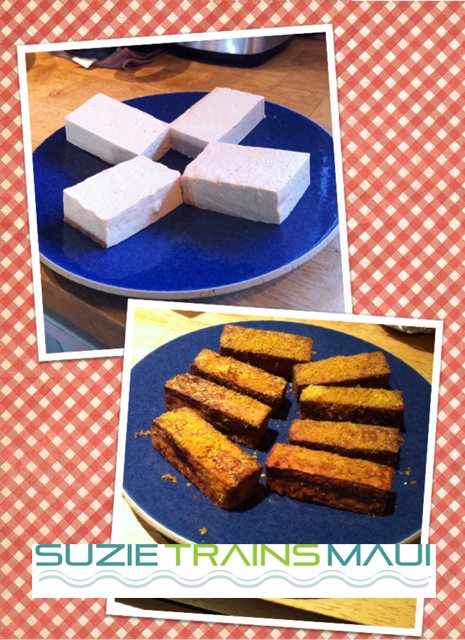 Part of your success to healthy eating is being well prepared to eat well and finding healthy protein alternatives. Granted some will argue on the quality of protein values. Don't over complicate it. I'm not a big cook and need to eat for energy and have very little time. This simple, delicious recipe for baked tofu is a great addition to make your meal more complete and tasty and packed with good things.
I must admit, I'm not normally a fan of tofu if it wiggles and tastes like tofu. So that's why in this recipe I chose the super firm organic tofu to stand up to my taste buds and allow for finicky preferences for texture be swayed.
I love to put tofu in my salad as a substitute or alternative to chicken or other meat based protein. Tofu offers 17 grams of protein in a ¼ cup, 135 mg of potassium and it's fairly low in calories.
Ingredients:
package of organic firm or super firm tofu
1 cup brewers yeast
tbls of garlic powder
sunflower oil
low sodium tamari seasoning
Here's how you can prepare your tasty tofu: Pre heat oven to 400 degrees. Cut tofu in to four blocks then cut lengthwise again. Gently place in bowl and pour generous amount of low sodium tamari seasoning to coat all pieces and turn and cover. Let sit for about 10 minutes.
Prepare cookie sheet with tinfoil and transfer tofu. With spoon, drizzle sunflower oil over tofu, followed with the brewer's yeast and then a dash of garlic powder. Bake for 15 minutes until golden brown.
Remove and coat other side with same as above return to oven for another 10 minutes.
Let cool for at least 15 minutes, cube if you like and add to any salad or other meal you enjoy.
In good health,
Suzie Cooney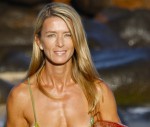 Suzie Trains Maui
Be the first to get tips like this and more and sign up for our free, safe e news. Your information is safe and never sold.