The threat of rain and thunder storms didn't stop this group of wonderful gals for a fun early Saturday of SUP fun. We had quite the rowdy bunch where this time the giggles and laughs began on the beach and continued on the water. We even had a few waves. Dagmar dominated! The ab workout wasn't as popular as I hoped, hmmm, but the paddle lunges were executed with excellent form and enthusiam!
STAND UP To Slim Down Saturdays are FREE to the women of Maui , who want to learn how to stand up paddle and have some fun staying healthy and fit.  It's supportive, encouraging and inspiring. You just never know who you might meet and who YOU might inspire.
Our Maui Girl SUP Team included: Regina, Rhonda, Emily, Dianna,Wendy, Joan, Kilee,Deanna, Roxanne, Simone, Valerie, The Famous Trisha Smith, Coco, Laura, Dagmar, Kilee, Synneve and Joann and Wendall from the Kihei Canoe Club, who cruised through on his one man! I so enjoyed meeting some new friends. See you all on the water!  See you on the big day, January 9, 2010.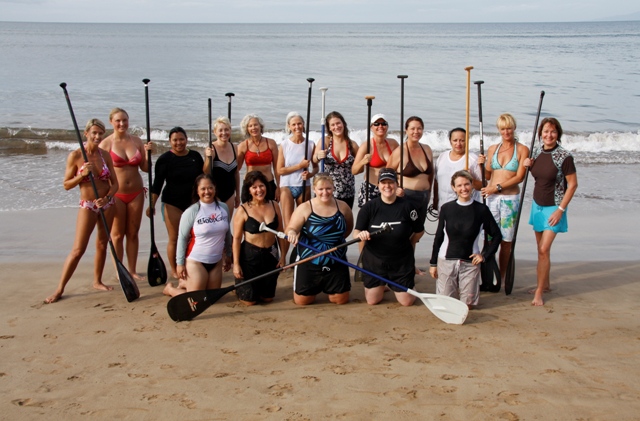 Enjoy these photos of friends having fun learning to SUP. Way to go girls!
A BIG thank you to Simone Reddingius for volunteering once again, her talent behind the lens!  Please check out her excellent action photography at: 
https://suzietrainsmaui.com/simone-reddingius-maui-surf-photographer/  and  
https://www.flickr.com/photos/by-simone/
Also, another thanks goes out to Deanna and Roxanne for being my sweepers!
Stayed tuned for the next FREE Sup clinic in December. What a great way to stay in shape during the holidays. Grab your paddle instead of a cup of egg nog!
Also, if  you're looking for a new paddle, check out the line up from Kialoa Paddles. I use their "Methane" model. It's quick and the oval shaped shaft is very comfortable. Click here for more info.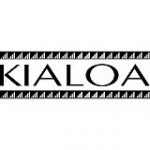 If you or someone you know wants to pump it up, get a jump start to fitness, be healthy and strong, I'm here to help.  Life changes don't happen over night and it's much more fun to have someone there to help you get there faster.  So let's have some fun, call me 283-2121 or e:Suzie@SuzieTrainsMaui.com