SUP Connect: A LOOK AT SUZIE COONEY & HER NEW BOOK HOW TO INCREASE YOUR STAND UP PADDLING PERFORMANCE – Beginner to Elite January 18, 2016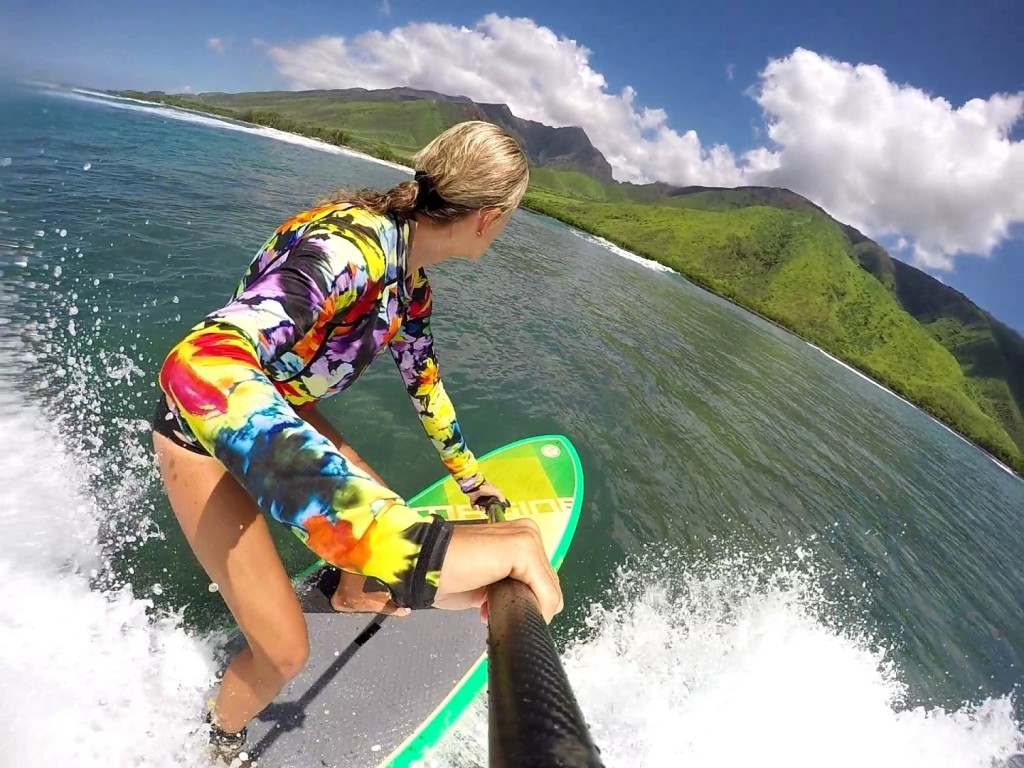 by Megan Bryan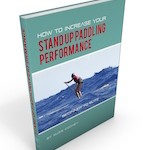 MAUI, Hawaii – What do you get when you cross a surgical orthopedic technician with motocross bike racing with surfing with standup paddle boarding? You get Suzie Cooney, one of the top SUP trainers in the world, and author of the new "Bible" of SUP training. The owner of Suzie Trains Maui in Hawaii for surfers and paddle boarders looking to improve strength, stamina, and performance, this trainer knows the body inside and out, and knows how to make the body function at its best on the water. Her new book, "How To Increase your Stand Up Paddling Performance – Beginner To Elite", gives the SUP world full access to her training methods to help you improve your water game.
Active from a young age, Suzie cut her athletic teeth racing dirt bikes and windsurfing and surfing in California. Speed, balance, quick mental responses, and a healthy dose of adrenaline fueled this California native in her physical pursuits. Fast forward to 2008. Suzie had left her long standing career as a surgical orthopedic technician, where she had worked with the Oakland Raiders, among other athletes. Living in Maui, Suzie was an avid surfer. One day she saw Laird Hamilton out in the lineup surfing with a paddle. She decided to try it out for herself, and realized not only could she could see the waves coming but also she could get into many more waves when standing up. The surfer became hooked, and so began her love of SUP.
In 2009 a freak accident on some stairs left the athlete with two badly broken legs. This adrenaline junkie suddenly found herself bound to a wheelchair, and her body began to atrophy over the months that followed. "It was incredibly frustrating watching my body deteriorate. But SUP was my rehab. Paddle boarding provided the overall body strength without the impact of running." Wanting to show the world that she could walk again, in 2010 she held the worlds first and largest SUP event with over 430 women participating. It was called Stand Up For Women's Health and Fitness in conjunction with the Four Seasons hotel and over 30 national and international sponsors. As Suzie's strength improved, she wanted more and more speed and fun. Eager for more speed and fun, she learned the art of open-ocean down winding with the likes of Dave Kalama, Laird Hamilton, and Jeremy Riggs. "Downwinding gave me lots more confidence. It made me a much better surfer."
| | |
| --- | --- |
| | |
Back to the book. Now an all-around water woman, proficient in SUP Surfing, racing, windsurfing, surfing, and down winding, Suzie Cooney's new book is the new standard for training for every aspect of SUP. The beginning sections cover equipment and SUP technique for the different types of paddling (SUP surfing, flat water, down winding, etc)… The middle sections provide exercises for balance and the major muscle groups involved in SUP. The book then moves into nutrition, common injuries, and the mental aspects of paddle boarding.
How to Increase Your Stand Up Paddling Performance Beginner To Elite is packed with training gems rooted in neuromuscular science. Suzie gives not only training technique but paddling wisdom gleaned from years on the water. "When you are training, on and off the water, the brain learns quickly. It stores files of new information like a file box. Once you have taught your body to do something, your brain can draw from the file box, but you've got to grab the right file. That's the tricky part. That's neuromuscular training," the trainer explains. "It comes down to brain training. When you are wanting to brace and save a fall on the water, what you have learned on the land can become automatic. Your brain and your muscles are prepared."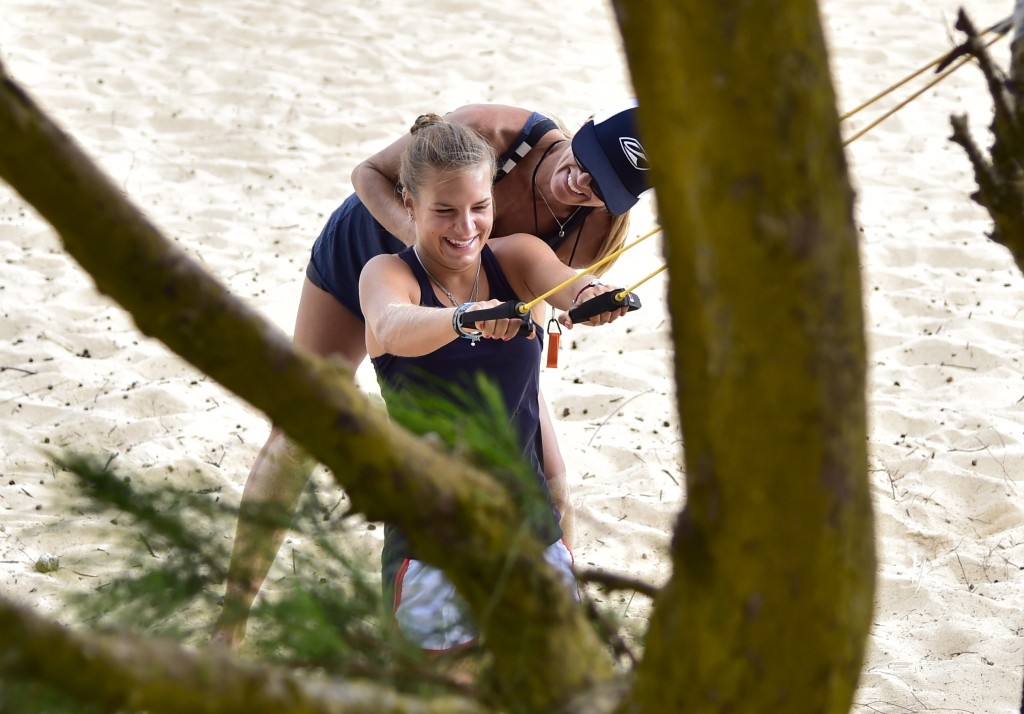 The gym training portions are geared towards improving strength, balance, and endurance. You will need gear for many of her moves, as most moves rely heavily on balance trainers such as Indo boards, Gigante cushions, BOSU balls, and medicine balls. But if you are serious about improving your paddling, the investment in the gear is well worth the effort. Suzie describes her training philosophy, "In SUP, light and lean equals fast. It comes down to a strong core, good balance, and great reflexes."
I tried most of the exercises in the book, and I must say, I discovered muscles in my legs and core I did not know existed. In working through the book, my core strength improved dramatically, and consequently, I got noticeably faster on the water. I have always had trouble with my shoulders (one of the most common areas for injury among paddlers), as my arms are small for my size. The book has a segment specifically dedicated to strengthening the shoulder girdle and muscles in the rotator cuff. As I worked through and practiced her exercises, I noticed less fatigue and more power when paddling out for surfing. I caught more waves, and recovered more quickly. Something was working.
As the sport of Stand Up Paddle Boarding grows and evolves, and equipment and techniques develop, certain injuries have become common- namely shoulder, upper and lower back, and knee injuries. How to Increase Your Stand Up Paddling Performance Beginner To Elite addresses each area with anatomical diagrams and provides specific exercises, equipment recommendations, and paddling technique adjustments to prevent overuse and stave off injury.
I especially appreciated the mental portion of the training manual. Cooney draws from the best of sports psychology in teaching athletes to develop mental toughness and agile problem-solving skills on the water. As any paddler knows, variable wind, swell, and current create a constant mental puzzle. But coupling water conditions with the physical demands of SUP, paddlers are left face-to-face with their own character and weaknesses. Suzie's advice is rooted in years on the water and in competition. The book deals with low self-esteem, negative thoughts, risk, and removing the obstacles that prevent our own success, and provides practical solutions for moving beyond our limitations.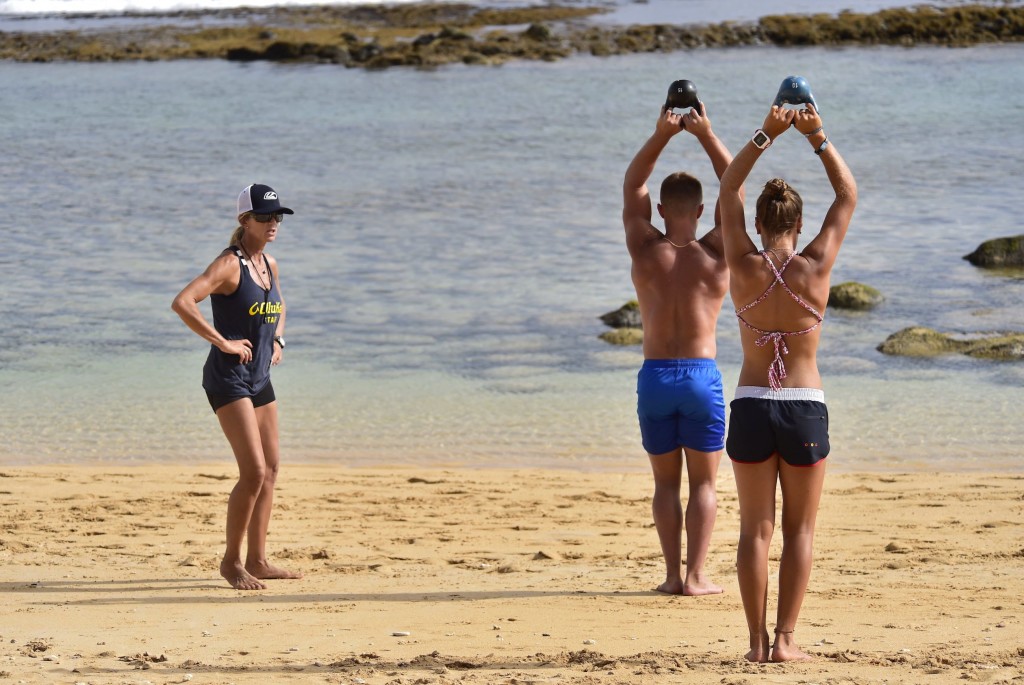 This paddling enthusiast views her role in the SUP world as a mentor. "I work with lots of pros, and much of our work is mental. We develop a relationship of comfort and trust. When a race does not go their way, I teach them to not dwell on the negative, but to focus on a solution. For recreational paddlers, I am often dealing with a lack of confidence in their abilities. For many new paddlers, their perceived level of 'balls out' is not the same as a seasoned professional. They haven't discovered their own potential; they are only scratching the surface. I help them identify their 'why', and this purpose drives outcome."
To learn more about Suzie and to purchase Suzie's book, How to Increase Your Stand Up Paddling Performance Beginner To Elite, click here.
To read article on SUP Connect and learn more https://supconnect.com/sup-profiles-stand-up-paddle-board-industry/a-look-into-the-life-of-suzie-cooney-and-her-new-book-how-to-increase-your-stand-up-paddling-performance