Animal Planet Episode with Suzie Cooney Learn About Ciguatera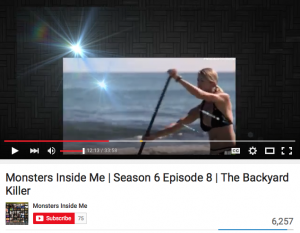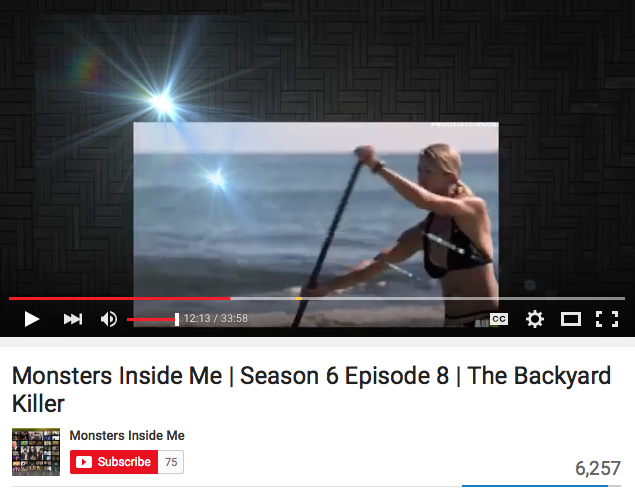 Please share and watch this episode with Suzie Cooney and learn more about the fish toxin called ciguatera. As the oceans become warmer NOAA released this statement December 2, 2015: Just released this week December 15 2015 from NOAA: "Ciguatera fish poisoning predicted to increase with rising ocean temperatures."
*****NEW FINDINGS ON CIGUATERA DEVELOPMENT/ HOW AND WHERE SUZIE COONEY ACTUALLY CONTRACTED THE TOXIN: It was first suspected that shrimp was the carrier of the toxin. Since the first noted symptoms reported June 11, 2011 and after reviewing my personal calendar more in depth and interviewing who I was with, it was concluded that I ingested the toxin here on Maui at a local restaurant. Fish tacos were offered as an appetizer but the fish name or type was not offered. We also discovered that often different types of miscellaneous fish are battered and served in this fashion.There is no way to smell, see or taste the toxin. Diner be ware and ask your server to confirm they type of fish you are requesting if it is not stated clearly on the menu.
My story begins at marker: 11:34 To avoid paying You Tube: Click this link first and sign in to watch Season 6, Episode 8 https://www.animalplanetgo.com/monsters-inside-me/the-backyard-killer/
Or this from You Tube
Animal Planet series Monsters Inside Me, Season 6 Episode 8: The Backyard Killer
(This video notes a red rash, this is incorrect. I exhibit "redness" all over my body.) Currently there is no cure for ciguatera and it is difficult to escape the symptoms. This condition is often mis diagnosed as multiple sclerosis. There are roughly 29 symptoms of ciguatera. I am known to exhibit some of the most and intense noted. Most people typically only experience mild stomach issues and it goes away. Everyday since June of 2011 I experience intense burning all over my body like acid on skin, the sensation of teeth falling out and hot and cold reversal of temperatures. The toxin is released when I perform exercise of any kind or when I am exposed to the sun.
Here are other links to help you understand more about ciguatera:
A Personal Peek Into My Life Living with Ciguatera
https://suzietrainsmaui.com/a-personal-peek-into-my-life-living-with-ciguatera/
A Must Watch Video on Ciguatera Fish Poisoning
https://suzietrainsmaui.com/a-must-watch-video-on-ciguatera-fish-poisoning/

I sincerely appreciate you stopping by to learn more about this ocean toxin. Please share with your family and physician and be careful of the fish you eat. Not everyone who comes in contact with ciguatera will have a reaction.
Suzie Cooney
Suzie Trains Maui