Eat This Simple and Stay Sexy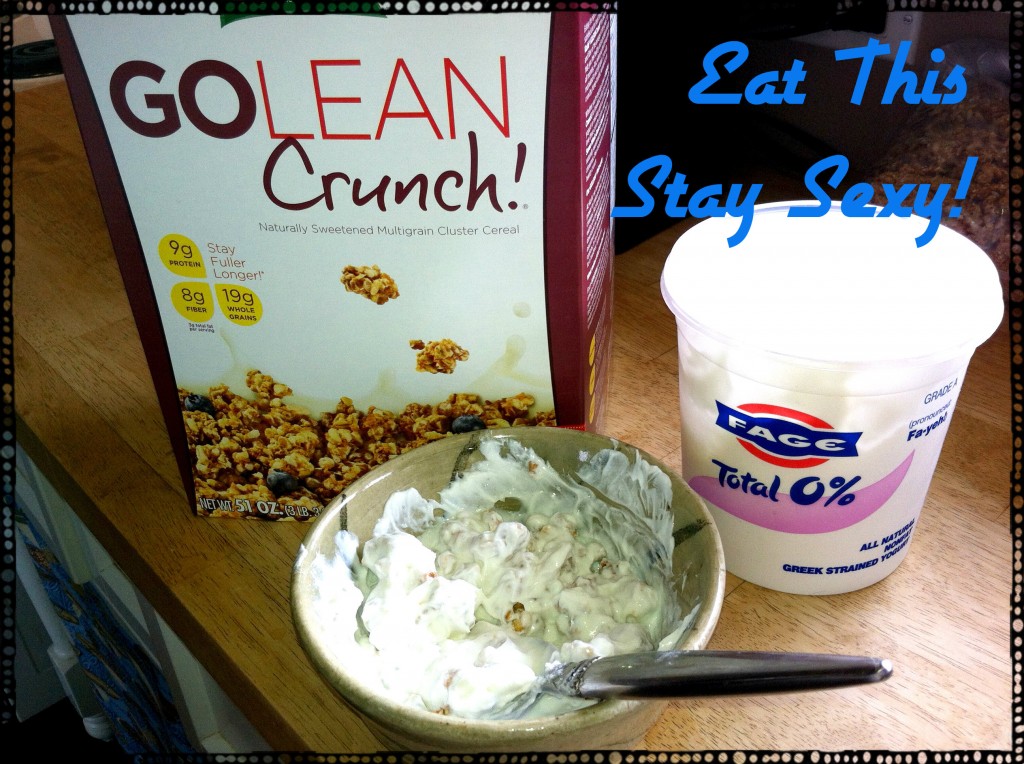 It's hard to make food sexy, but it's easy when I know first hand this keeps me in my bikini all year round. On Maui, we live in our bathing suits and as a fitness trainer, athlete and model I need to eat lean, eat for energy so I can look good and perform.
This is what I reach for before any serious long distance paddling, or before a big workout. I need low calorie, low fat energy food that will not make me bloated or feel sluggish. I love that in one cup with the combination of quality Greek yogurt, such Fage0% One cup of this yogurt has zero fat, 130 calories, 9g of carbs and 23 grams of quality protein! Then I combine this with a 1/2- 1 cup of GO Lean Crunch this gives me an additional source of more protein, fiber, potassium and a touch of honey to make it a little sweet. The additional 80 calories I can afford and need.
What a winning combination that sustains and fills me. I never feel hungry and I won't crash when I enjoy this for a meal or pick me up. You can also add a bit a fruit too.
Remember to keep food and nutrition simple. Calories, fat content and sugar in your foods does matter. I also suggest to my clients who want help with counting their calories for shedding weight or maintaining weight, the highly rated, easy and fun to use, food diary smart phone application, called My FitnessPal. It's free! click here to learn more: https://www.myfitnesspal.com/
Thanks for stopping by. Please feel free to share or leave a comment. We'd love to hear from you.
Mahalo, Suzie Cooney, CPT Owner of Suzie Trains Maui, LLC
Be the first to get tips like this and more. Sign up for our free newsletter. We have lots coming up and more cool stuff:


Suze's Photo by Simone Reddingius: Check out her work here: https://www.flickr.com/photos/by-simone/
References: Fage 0% https://www.fageusa.com/products/fage-total-0-percent/
GO Lean: https://www.kashi.com/products/golean_crunch