Video Bobo Gallagher SUP Surf Hydrofoiling the Willamette River Oregon
Portland, OR
Enjoy this incredible video edit Video Bobo Gallagher SUP Surf Hydrofoiling the Willamette River Oregon, as he gets to ride waves created by TWO speed boats. This was our last day coming off the Gorge Paddle Challenge Championship last weekend in the beautiful town of Hood River, Oregon. I was thrilled to be there coaching Bobo Gallagher where he performed so well with a podium finish.
The highlight of the trip however was this special opportunity that presented itself through the magic of one of my dear clients and his exponential network of friends and family; that this video came to life. You can bet Bobo was also stoked beyond and we were just having a blast as his support crew in two ridiculously fast power MasterCraft speed boats, upon which later I just had to get behind one of them and push that throttle hard forward.
Bobo has many talents as an up and coming waterman, but for now you can tell by his smile, that foil surfing is pretty top of this list. More from video producer Lise McCracken and Sound Images USA.
This kid is going places and I'm so happy to be able to go along for the ride and see him perform at his best. He is always pushing the limits for sure and makes it look easy. #themindwinsfirst
Stayed tuned here for what is yet to come as this year continues to charge with many water adventures and inspiration.
Please leave a comment to share your stoke. We'd also love if you shared this post to show the world that so much is possible on any body of water.
Here was my moment driving one of two the competition boats! WOW the speed!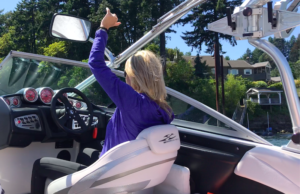 You can follow Anderson Bobo Gallegher on Instagram here: https://hashtagen.com/people/bobo_gallagher_808
Get to know Bobo and check these articles out too. He can sing and play music like you wouldn't believe:
If you'd like to explore training with me, I'm able to successfully train worldwide via SKYPE. It's easy, fun and I can kick your butt from anywhere but more importantly get you strong for the water sports you love the most. Contact me via this website.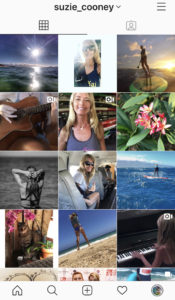 Please follow me on INSTAGRAM to keep up the latest on training, SUP, surfing, and much more: https://www.instagram.com/suzie_cooney
Mahalo for your continued support and ocean friendship,
Suzie Cooney